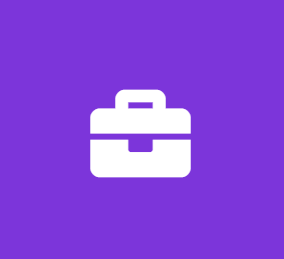 Mobile Software Engineer Intern
Span.IO
Software Engineer Internship
--------
The Role
--------
We are seeking an intern to join our software team focused on our mobile applications for two categories of our customers: homeowners and product installers. Our mobile apps are the key to unlocking the potential of the Span panel for our users by giving them insights and never before available control over the energy usage of their homes. As an intern you'll work with senior engineers to build build polished, user-friendly mobile applications. Since the team is small, you'll be given lots of responsibility and have opportunities to work on features of critical importance to the company, no make work projects in this role.
Responsibilities
----------------
Break down requirements and implement whole features
Work cross-functionally with product and design teams to learn about our customer segments so you can make choices about your implementations
Collaborate with other engineers on projects to seamlessly build a cohesive product
Design, implement and test features in our React Native apps
Be ready to pitch in on projects outside of your backend subject area, when needed
Potential Project Areas
-----------------------
Build easy to use but robust authentication that is secure enough for an app that controls the electricity of someone's home
Stand up features and notifications to help homeowners manage their energy usage, especially during power outages
Setup the app for multiple communication pathways including local wifi and bluetooth that allow seamless communication with the panel when away and at home, even if the wider internet goes out
Build the manual and automated testing and verification processes for our mobile apps
---------
About You
---------
Required Qualifications
We are seeking an intern with the following experience:
A strong understanding of Computer Science or Software Engineering fundamentals gained through pursuit of a degree, bootcamp or other education program.
Experience with React Native to build mobile applications.
Experience on a full mobile stack including UI/UX, server interactions, layout, state management, navigation etc.
Collaborating with other engineers in a shared code base using industry-standard tools and processes, e.g. version control
Bonus Qualifications
Working on apps released to both iOS and Android app stores
Writing Native modules that tie into React Native
Push notification development
Responsive UI implementations
Experience working in the energy industry
------------
Life at Span
------------
Span is a startup based in the SOMA neighborhood of San Francisco. We are a small, diverse team of creative thinkers. We value open communication, teamwork, and a make-it-happen attitude - no job is too big or too small. We strive to make change by imagining what the future could be and building a product to complete that vision. We are looking to grow our team with talented people who are on the same mission to shape the future of energy. Impacting the future as a small, agile team means putting in a lot of hard work and elbow grease so we work to make sure you are happy, healthy, and you look forward to coming to work. Working at Span, you can expect:
Competitive compensation
Sunny, airy office located close to public transportation options BART and Caltrain
Regular team lunches, brown bag learning opportunities and events
Opportunity to influence our culture
Span embraces diversity and equal opportunity. We are committed to building a team that represents a variety of backgrounds, perspectives, and skills. We believe that the more inclusive we are, the better our work will be. Come join us!