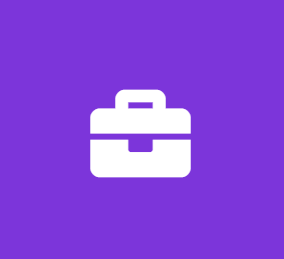 Systems Engineer Software Intern
Span.IO
Software Engineer Internship
--------------
The Role
--------------
Our Systems team is responsible for tying together the concurrent engineering efforts at Span into a product that works reliably and well. We treat product reliability as an engineering problem, so the Systems team combines systems integration with internal infrastructure such as automated functional test and data analysis pipelines.
As an intern on the systems engineering team over summer 2020, you'll be an integral part of our first product roll-out. The role will give you a broad exposure to the product and the process: we'll expect you to do a mix of software development, data analysis, and hands-on hardware.
Responsibilities
Develop internal software tools to support manufacturing, fleet monitoring, and firmware development
Analyze data from across the company and the fleet
Collaborate with engineers across the company
Potential Projects
Build a web dashboard to show the health/status of hardware in the field
Diagnose an urgent issue in the field by running data analysis against fleet telemetry
Build a data pipeline to run that same analysis continually
Research paging systems, set one up, and hook it up to said data pipeline
Prototype an integration with a smart-home IoT appliance
As we are a startup, this list should be considered neither exhaustive nor complete. We're excited for people to explore responsibilities outside their normal areas of expertise if the need or interest arises!
---------------
About You
---------------
We're looking for interns with enough experience in software development and/or data science to be able to jump in and participate off the bat. That said, you should expect to learn a lot over the summer! We're especially interested in candidates who are self-motivated, quick learners, and who like being part of a fast-moving team.
Required Qualifications
Pursuing computer science or similar degree (EE, mechatronics)
Strong understanding of computer science fundamentals (data structures, time complexity)
Fluent in Python, C++, Javascript, or Rust
Comfortable with numerical analysis (Pandas, R)
Bonus Qualifications
Experience with front-end web development, especially React
Cool projects or coursework in data science / data analytics
Experience with dev ops (Terraform) or data engineering (Airflow etc.)
------------
Life at Span
------------
Span is a startup based in the SOMA neighborhood of San Francisco. We are a small, diverse team of creative thinkers. We value open communication, teamwork, and a make-it-happen attitude - no job is too big or too small. We strive to make change by imagining what the future could be and building a product to complete that vision. We are looking to grow our team with talented people who are on the same mission to shape the future of energy.
Impacting the future as a small, agile team means putting in a lot of hard work and elbow grease so we work to make sure you are happy, healthy, and look forward to coming to work. Working at Span, you can expect:
Competitive compensation
Sunny, airy office located close to public transportation BART and Caltrain
Regular team lunches, brown bag learning opportunities and events
Opportunity to influence our culture
Span embraces diversity and equal opportunity in a serious way. We are committed to building a team that represents a variety of backgrounds, perspectives, and skills. The more inclusive we are, the better our work will be.