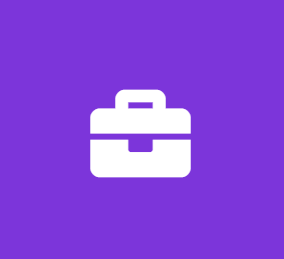 Software Engineering AI/NLP Intern
Wonderbench
Software Engineer Internship
Our client, Auditoria.ai is a Silicon Valley venture capital-backed start-up well-poised to transform fintech. They are developing and deploying the latest advancements in artificial intelligence and machine learning to make it easier for companies to grow and scale their business operations.
They view internships as an incredibly valuable part of their culture and their recruiting pipeline. They will provide visibility and job shadowing for mutual benefit and hope to translate internship experiences into full-time hire opportunities.
Interns will be paired with a staff member who will provide guidance and mentorship for the duration of the internship. Interns are considered contributing members of our project teams and participate in project meetings. Join for a unique 12-14 week paid internship that offers personal and professional development, a fun work environment, and community-building.
This Software Engineering AI/NLP Internship gives you an opportunity to work on complex computer science solutions, to develop scalable, distributed software systems, and also collaborate on multitudes of smaller projects that have universal appeal. All of these require research, awareness, interactivity, and the ability to ask the right questions.
What We're Looking For
Auditoria.ai is looking for an intern with experience in software design, machine learning, and AI, with focus on Natural Language Processing and Generation. This knowledge is essential for all applicants. Experience gained in the classroom and through personal application will be accepted.
Applicants, beyond having excellent analytical and math skills with the ability to work in teams, should have specific experience in machine learning and artificial intelligence. This would include:
Experience working with cloud service providers
Experience with applied machine learning algorithms
Strong software engineering knowledge and deep expertise in Node.js and/or python is required
Strong mathematical skills, including linear algebra, numerical methods, and stochastic methods
BS/MS or PhD Degree in Computer Engineering, Computer Science, Electrical Engineering or a related field
Passion for solving challenging, impactful problems
What You'll Do
Build and train models and rules part of Conversational AI for fintech applications
Develop and deploy production-quality code
Troubleshoot and fix bugs
Build tools to for data pipelines between production, staging and dev environments
Participate in a scrum team, including design reviews, code reviews, weekly demos
What You Can Expect
Auditoria.ai offers a lively working environment with competitive benefits to fuel a team that works hard and enjoys the challenge. This role is based in Santa Clara, CA. Auditoria.AI offers competitive startup salaries.
Wonderbench is partnering with Auditoria.ai to recruit for this position. Applicants will be surveyed regarding minimum requirements. Additionally, an assessment and video interview will be used to assess job fit and qualifications. Only those applicants who align most closely with our qualifications will be contacted by Auditoria.ai for an interview. Wonderbench will retain your application materials and may contact you regarding future opportunities.
ABOUT AUDITORIA.AI
At Auditoria.ai, we are building the next generation of AI-enabled systems for Enterprise Finance professionals. As enterprises progress through their digital transformation, Finance teams need better visibility into business processes, forecast accuracy, and ability to audit the digital business at a touch of a button. Founded in 2019, and backed by Neotribe Ventures, Engineering Capital, and Firebolt Ventures, we build intelligent automation by combining fine-grained analytical orchestration of the typical financial and audit workflows of a company, with conversational AI, delivering rapid value to the finance/audit back office.
Job Types: Full-time, Internship
Salary: $23.00 to $33.00 /hour
Location:
Santa Clara, CA (Required)
Work authorization:
Work Location:
Internship Compensation:
Visa Sponsorship Potentially Available:
No: Not providing sponsorship for this job
This Job Is:
A good job for someone just entering the workforce or returning to the workforce with limited experience and education