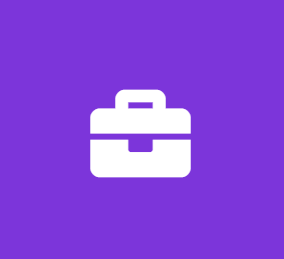 Junior Developer
BlueCross BlueShield of South Carolina
Software Engineer Full Time
Summary

This entry level position will be responsible for simple to moderate sized projects to complete application development and support the System Development Lifecycle (SDLC) by development, testing, and provide issue resolution support of computer systems or programs according to specifications.
This position is located in Phoenix, AZ.

Description


80% Under mentorship of experienced programmers, develop, modify, compile, test, document, and maintain simple to moderately complex applications programs. Support the System Development Lifecycle (SDLC) through requirements review, seeking requirement clarification where needed, designing a solution, and developing/programming a solution.
20% Conduct unit testing and support User Acceptance testing through issue resolution, document deployment steps and provide post-implementation issue resolution support.
Required Education:
Bachelor's degree Computer Science or other job related degree.
or Associate's degree in Computer Science or other job related field plus 2 years of job related IT experience
Required Work Experience: None
Required Skills and Abilities:
Basic understanding of applications/development, quality assurance and integration methodologies.
Able to demonstrate a good foundation in program logic design.
Capable of logical abstract thinking and assimilating/adhering to project goals and deadlines.
Good communication and interpersonal skills.
Able to work well under pressure and as part of a team.
Strong attention to detail.
Required Software and Other Tools:
Basic knowledge of relevant operating systems, programming languages, and development tools.
Work Environment: Customer-focused, project-oriented programming environment.

We participate in E-Verify and comply with the Pay Transparency Nondiscrimination Provision. We are an Equal Opportunity Employer.
Equal Employment Opportunity Statement
BlueCross BlueShield of South Carolina and our subsidiary companies maintain a continuing policy of nondiscrimination in employment to promote employment opportunities for persons regardless of age, race, color, national origin, sex, religion, veteran status, disability, weight, sexual orientation, gender identity, genetic information or any other legally protected status. Additionally, as a federal contractor, the company maintains Affirmative Action programs to promote employment opportunities for minorities, females, disabled individuals and veterans. It is our policy to provide equal opportunities in all phases of the employment process and to comply with applicable federal, state and local laws and regulations.
We are committed to working with and providing reasonable accommodations to individuals with physical and mental disabilities.
If you need special assistance or an accommodation while seeking employment, please e-mail [email protected] or call 1-800-288-2227, ext. 43172 with the nature of your request. We will make a determination regarding your request for reasonable accommodation on a case-by-case basis.