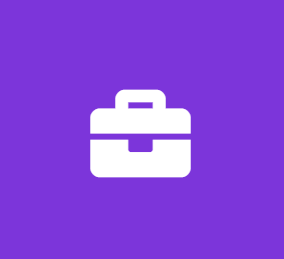 Accounting Intern
American College of Education
Finance Internship
Position Summary:
The Accounting Intern in the Finance department is responsible for assisting Finance and Accounting personnel complete required deliverables to serve students and to keep the University running at optimal efficiency and effectiveness.
Role and Responsibilities:
Assisting Finance personnel with serving students.

Processing accounts payable

Analyzing financial data

Preparing budgets

Preparing journal entries

Preparing financial statements and other finance/accounting related tasks
Best Practices:
Demonstrates self-reliance by meeting/exceeding workflow needs.

Follows established processes as outlined by Manager.

Completes assigned duties based on business needs and individual skill set.

Capable of taking constructive feedback and adapting as necessary.

Demonstrates an open mindedness attitude and readiness to learn.
Core Competencies:
Proven ability to work independently with limited supervision and with other department personnel.

Must be a self-starter with a driven attitude to succeed.

Must support and embrace the College's B Corp mission to improve the people and communities we serve through our civic engagement initiatives.

Possess the skills necessary to effectively communicate in a virtual environment.

Must be a collaborative team player.

Must be energetic and eager to tackle new projects and ideas.
Qualifications and Education Requirements:
High school diploma or equivalent and current enrollment at an accredited institution of higher education.

Proficient with Microsoft Office products (Word, Excel, PowerPoint, Outlook).

Preferred - successful completion of business courses at an accredited institution of higher education.
Diversity:
At American College of Education, we believe that the best learning environment for students and staff is one in which we encounter viewpoints and experiences that are different, yet complementary to ours. This environment is fostered by the presence of persons with diverse backgrounds.? While a necessary precondition, diversity is in and of itself, insufficient.? To create and maintain a truly inclusive learning community, we must strive to make all feel equally valued.? We may celebrate diversity, but we "live" inclusion.
Physical Demands:
The physical demand described here are representative of those that must be met by an employee to successfully perform the essential functions of this job. While performing the duties of this job, the employee is regularly required to communicate with and receive communications from students and ACE employees in real time using online and other electronic media.
Additional Notes:
This job description is not designed to cover or contain a comprehensive listing of activities, duties or responsibilities that are required of the employee for this job. Duties, responsibilities and activities may change at any time with or without notice.
American College of Education seeks to attract and retain a diverse staff consistent with its diverse student body and surrounding communities.
ACE is an Equal Opportunity Employer.