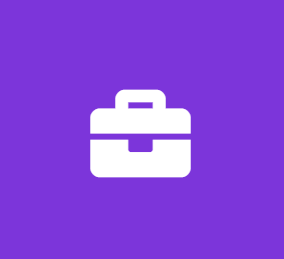 DevOps Software Engineer Intern
f5
Software Engineer Internship
Come work at a place where innovation and teamwork come together to support the most exciting missions in the world!
Are you passionate about working with smart people on challenging problems in an environment that values hard work, integrity and teamwork? Want the opportunity to work with state-of-the-art cloud technologies, containers and orchestration systems, and microservices? F5 Networks is offering the opportunity to join us for a summer internship as part of the NGINX Business Unit at our Louisville, Colorado location. Interns in the NGINX BU work in collaboration with senior engineers who are eager to share knowledge as you contribute to the team.


Position Summary
This is a technical internship position designed to provide qualified students an opportunity to learn valuable knowledge in a hands-on manner, working on building tools for projects to improve developer and testing efficiency by building reliable and efficient CI/CD pipelines, deploying and maintaining microservices and orchestration environments in public and private clouds. You will collaborate with senior engineers to undertake a challenging project that will provide the opportunity for you to learn about new technologies, develop or improve your skills, and make significant contributions to F5.


Responsibilities
Work with multiple teams to design, implement, and maintain solutions used in product development and testing.
Create on-demand orchestration environments (for example, Kubernetes) in public and private clouds (AWS, VMware vSphere, Azure, etc) for use by development and test teams.
Ensure DevOps infrastructure, services, and CI/CD pipelines maintain the required level of availability, reliability, scalability, and performance.
Build operational monitoring and alerts for infrastructure and services to track problems and identify areas of improvement.
Research new technology areas, innovations and ideas.

Applicants should be/possess
A current student enrolled in a technical discipline, preferably Computer Science or Electrical/Computer Engineering
Approaching their Junior year or beyond at the time of the internship (exceptional Sophomore or Freshmen may be considered)
Available for a 12-week internship between June and September of 2020
The Job Description is intended to be a general representation of the responsibilities and requirements of the job. However, the description may not be all-inclusive, and responsibilities and requirements are subject to change.
Equal Employment Opportunity
It is the policy of F5 to provide equal employment opportunities to all employees and employment applicants without regard to unlawful considerations of race, religion, color, national origin, sex, sexual orientation, gender identity or expression, age, sensory, physical, or mental disability, marital status, veteran or military status, genetic information, or any other classification protected by applicable local, state, or federal laws. This policy applies to all aspects of employment, including, but not limited to, hiring, job assignment, compensation, promotion, benefits, training, discipline, and termination. Reasonable accommodation is available for qualified individuals with disabilities, upon request.