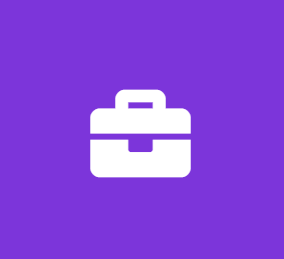 Verizon Media Intern - Software Development
Oath Inc
Software Engineer Internship
It takes powerful technology to connect our brands and partners with an audience of 1 billion. Nearly half of Verizon Media employees are building the code and platforms that help us achieve that. Whether you're looking to write mobile app code, engineer the servers behind our massive ad tech stacks, or develop algorithms to help us process 4 trillion data points a day, what you do here will have a huge impact on our business—and the world. Want in? As Verizon's media unit, our brands like Yahoo, TechCrunch and HuffPost help people stay informed and entertained, communicate and transact, while creating new ways for advertisers and partners to connect. With technologies like XR, AI, machine-learning, and 5G, we're transforming media for tomorrow, too. We're creators and coders, dreamers and doers creating what's next in content, advertising and technology.
Job Description
Software Engineering - Intern
We are the Verizon Media Video SSP engineering team responsible for end-to-end video monetization. The Video SSP features the industry's largest open exchange, with over 40 billion impressions transacting each month. Integrations with the Verizon Media DSP, as well as 50+ third-party DSPs, make it the de facto source for unique Verizon owned and operated inventory, as well as premium third-party video supply for advertisers, media agencies, and network partners.We creatively approach problems from an analytical perspective in order to embrace our complex ecosystem and deliver a scalable solution that process Billions of transactions per day while maintaining single milliseconds latency.
A Little About Us

We are looking for stellar talent in the form of front-end and back-end software developers that can contribute to the development of our exciting next-generation products. Are you passionate about the overall lifecycle of a product - building, coding, testing, launching and learning? If so, this is the place to be.

We offer a variety of internships to students who want jobs with real responsibility, outstanding training, and the chance to learn from the best through 1:1 mentorship in a small team setting. As an intern, you will gain valuable work experience while developing your skills and establishing a track record to set you up for a potential full-time position after graduation.

During the course of your internship, you will take part in important projects that significantly impact the success of our businesses. At the end of your internship you will have the opportunity to present your work to our leadership and network with our hiring managers.

Your Day

Design, develop, code and test software systems or applications for software improvements and new products; revise and refine as needed

Develop project timelines, implement design specifications, system flow diagrams, documentation, testing, and ongoing support

Recommend modifications to our processes and procedures

Help us to identify a gold standard for current methodologies and implementations

Make your voice heard by promoting your ideas within project teams

Get involved in the intern workshops, and trainings we have available

Present your work to leadership and network with your fellow interns

You Are

An avid problem solver who has the capability to work independently as well as collaborate within a team

Enrolled in a Bachelor's program in Computer Science or related major, and have a strong record of academic achievement

Proficient in a language including one or many of the following: HTML, CSS, JavaScript, Node. JS, JS Framework (React and Ember) Java, C/C++, Grid, Hadoop, Perl, PHP, Python, Ruby, Lamp, Oracle, MySQL, Hive, etc.

Passionate about large-scale, large-user base, website development

You have experience, having previously interned at a tech company

ADDITIONAL INFORMATION
Verizon Media is an equal opportunity employer and does not discriminate on the basis of age, color, disability, marital status, national origin, race, religion, sex, sexual orientation, veteran status or any other classification prescribed by applicable law.

Verizon Media is proud to be an equal opportunity workplace. All qualified applicants will receive consideration for employment without regard to, and will not be discriminated against based on age, race, gender, color, religion, national origin, sexual orientation, gender identity, veteran status, disability or any other protected category. Verizon Media is dedicated to providing an accessible environment for all candidates during the application process and for employees during their employment. If you need accessibility assistance and/or a reasonable accommodation due to a disability, please submit a request via the Accommodation Request Form ( https://www.verizonmedia.com/careers/contact-us.html ) or call 408-336-1409. Requests and calls received for non-disability related issues, such as following up on an application, will not receive a response.
Currently work for Verizon Media? Please apply on our internal career site.