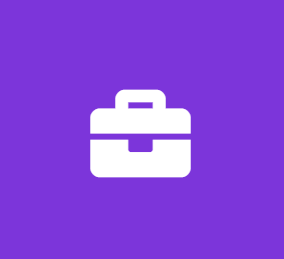 Emerging Markets Sales Intern
Harland Clarke
Marketing Internship
Scaling prospect opportunities is crucial to Harland Clarke's ability to grow. Connecting this initiative to daily operations of sales, marketing, finance and revenue reporting teams is essential. The Emerging Markets Sales Intern will work directly with the SVP of sales to scope and deliver projects designed to acquire, engage and deploy data driven prospecting engagements across our new vertical strategy. Responsibilities may include data entry, research, reviewing, validating and processing prospecting data. Specifically focused on accurately capturing key buying center contacts to be entered into the Customer Relations Management (CRM) system .

Key Duties / Responsibilities:
Data hygiene and integrity
Data entry
Data research
Perform testing and troubleshooting to ensure data and functional accuracy
Provide technical support to end users
Utilize CRM tool
Generate queries and export data from CRM database
Import data from external sources into CRM database
Manage confidential company data

Experience / Skills / Abilities Required:
Ability and desire to quickly grasp new technology and software tools
Detail oriented
Ability to work in team environments with different company departments
Strong written and verbal communication
Introductory level skills in Excel
Functional knowledge of Outlook or other email platforms
Ability to remain in the intern position through the agreed term of the project

Education & Knowledge Required:
Must be currently enrolled as a Junior, Senior or graduate student in an accredited College/University or Technical School.

All team members are responsible for demonstrating the company's Core Values at all times and for using Performance Excellence principles to
continuously improve effectiveness, efficiency, products, and services. This includes, but is not limited to, participating on improvement teams,
recommending and implementing improvement ideas, and participating in training and other activities to keep up to date on processes, information,
etc. All team members are responsible for supporting and complying with internal and external audits, to include providing information, performing
assigned tasks to ensure compliance, and preparing and maintaining evidence that key duties identified as internal controls have been performed.
All team members are responsible for supporting and complying with safety and security policies to promote a healthy working environment.

Harland Clarke is an equal opportunity employer. All qualified applicants will receive consideration for employment without regard to race, color, religion, sex, sexual orientation, gender identity, national origin, disability status, protected veteran status, or any other characteristic protected by law.
Applicants who have disabilities may request that accommodations be made in order to complete the selection process by contacting our Recruiting Coordinator, Rebecca Jara at 210 697-1385 .

EEO is the law. To review your rights under Equal Employment Opportunity please visit: www.dol.gov/ofccp/regs/compliance/posters/pdf/eeopost.pdf .