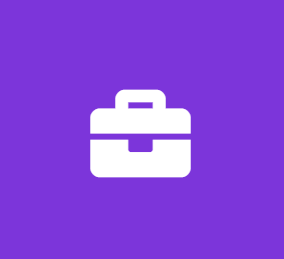 Enterprise Architecture Internship (Software Engineering)
Empower Retirement
Software Engineer Internship
Looking to make a real difference?
You belong right here.
Come build a rewarding career helping others achieve their financial dream at an organization that values your own long-term success. With your unique talents, you have what it takes to be bold and brilliant in everything you do and reach new heights for a company dedicated to diversity and inclusion, community and you.
If you share that belief, this is where you belong.
Join our team of nearly 6,000 associates across 40 different locations worldwide and start your future today.
The Enterprise Architecture team would like to offer one individual the opportunity to leverage their background in software engineering and/or information technology field of study to gain hands-on, real-world experience with Empower. This individual will join an innovative and exciting team working to transform legacy technologies into modern alternatives. The opportunity to contribute to our business growth strategies will allow this intern to claim revenue drivers in addition to project success on their resume.
If you have a basic understanding of how technology can simplify complex problems and possess a "can-do" attitude, this internship is perfect for you.
Are you ready for an immersive, real-world experience at a fast growing financial institution?
Under the supervision of our talented software engineers and thought leaders, you can expect to participate in the design and implementation of cutting-edge technology, including the latest in cloud services and multi-tenant platforms.
Intern Responsibilities:
Help develop and document examples and reference implementations in support of our technology transformation and roadmap
Build and deploy artifacts using a continuous integration / continuous delivery pipelines
Participate in the evaluation of new applications, technical options, and best practices
Intern Requirements:
Must be a current student seeking a Bachelor's or Master's degree. Preferred degrees include computer information system, computer science or applied mathematics
Strong verbal and written communication
Ability to work well in teams
Must have a minimum GPA of 3.0 within your designated major
We are an equal opportunity employer with a commitment to diversity. All individuals, regardless of personal characteristics, are encouraged to apply. All qualified applicants will receive consideration for employment without regard to race, color, religion, sex, sexual orientation, gender identity, national origin, disability or veteran status.