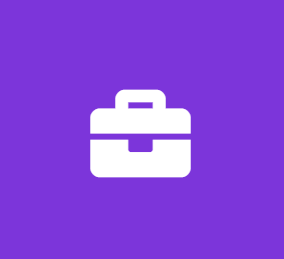 Junior Recreator Programmer
City of Port Huron
Software Engineer Full Time
Description :
THE CITY OF PORT HURON IS CURRENTLY ACCEPTING APPLICATIONS FOR THE FOLLOWING SEASONAL EMPLOYMENT OPPORTUNITY:
JUNIOR RECREATOR PROGRAMMER (RECREATION DEPARTMENT)
Plan, develop and evaluate seasonal programming, keeping it fresh and successful.
Provide excellent customer service to all guests in an effort to create memorable moments.
Respond to inquiries via phone call and email in a timely and professional manner.
Conduct employment interviews for potential volunteers.
Organize the orientation, scheduling and training of Junior Recreator teen volunteers.
Supervise the teens daily attendance and job performance, and assist them in growing their interactions with others.
Ensure a fun, safe, educational and quality program for the teens involved.
Foster a respectful, caring and professional attitude in the teen participants.
Keep up weekly social media posts for teens.
Communicate with internal staff about program dates and schedules.
Work with the Recreation/Marketing staff to promote and schedule programs and activities.
Coordinate and supervise one year-end reward trip.
Create and maintain a budget based on the grant received for this program.
Maintain program records, statistics and photos, and create a memory book from the teens to the grantor.
Organize and purchase supplies.
Ability to multi-task and demonstrate attention to detail.
Working Hours:
Hours vary based on program scheduling.
Six month maximum assignment.
Physical Demands:
Must be able to work outdoors in all types of weather conditions with prolonged periods of standing and walking.
Salary: $ 13.00 / hour
Benefit Package:
Does not include a benefit package.
Date Posted: Monday, February 10, 2020
Application Deadline: Friday, May 29, 2020
Contact :
Must be 18 years of age or older.
Job applications can be obtained from the Human Resources Department or downloaded from here.
If mailed, it must be postmarked by the deadline date listed above.
Original job applications will be accepted in-person or by mail at:
City of Port Huron
Human Resources
100 McMorran Blvd.
Port Huron, MI 48060
** EQUAL OPPORTUNITY EMPLOYER **
Deadline for Applying : May 29, 2020 03:30 PM