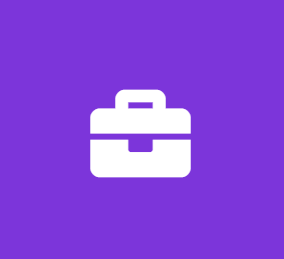 Medical Communications Intern - SUMMER
Haymarket Media Group
Marketing Internship
This eight week program will run from June 15 to august 7. This is a paid, full-time internship and is not for college credit.
Division
Medical Education
Department/Brand
PRI Healthcare Solutions (PRIHCS)
Office Location
New Jersey
Job Category
Internships & Apprentices , Editorial & Content Creation , Other
Full Time / Part Time
Full-time
Permanent / Fixed Term Contract
Fixed Term
Haymarket Media, Inc. is seeking a
Medical Communications Intern
to join the
PRI Healthcare Solutions (PRI) Scientific Services
team. This position is located in our
Paramus, NJ
office.
Job Overview:
The Medical Communications summer internship program provides the opportunity to gain first-hand experience with the different functional areas in Scientific Services. The program focuses on the growth and development of the intern through involvement in promotional medical communication projects that make a significant contribution to the education of healthcare professionals. The intern will develop medical writing skills through the creation of original clinical content across multiple delivery platforms (newsletters, slide decks, websites, etc.). In addition, they will become familiar with the regulatory framework of promotional medical communication and the medical/legal/regulatory review process.
Responsibilities:
Assist team members with research
Draft slides based off of published articles
Assist in the preparation of project submissions for client review
Take notes in team meetings and client calls
Assist in the development of a digital medical reference library
Final Presentation:
Intern is expected to prepare a short presentation to the Scientific Services team to share what they have learned through their internship and how they hope their new knowledge will help choose a career path or advanced degree to pursue. Presentations should be 10 minutes long and be completed in PowerPoint.
Skills and Requirements:
Well-developed writing skills are essential
Attention to detail and excellent listening skills are required
Must provide own housing and transportation to and from work
Qualifications include:
Currently enrolled in a College or University Bachelor's Degree Program
Completion of Freshman and Sophomore years
Current PhD or PharmD candidates may also apply
Special Instructions:
A resume/CV and cover letter must be provided
One letter of recommendation from a recent College or University Professor
A writing test and phone interview is required, all materials needed to complete the writing test will be provided for you to complete
About Haymarket:
Haymarket has its heart and soul in publishing and media. Since the company was founded half a century ago, Haymarket has always prided itself on being a highly creative business, with an unrelenting focus on the quality of the products and the people. The philosophy has always been quite simple: only by having the highest quality individuals can you produce the highest quality products, combining the best in content, design, production and customer services. Globalization is opening up the world further and provides many opportunities for growth. Haymarket has offices around the world and many of the titles are now truly global brands. Haymarket serves a broad spread of business markets, from marketing to medicine to technology along with exhibitions and live events. Predicting the shape of the business in 3, 5, or 10 years is almost impossible; and the unpredictability is part of the appeal. Haymarket aims to be the perfect company to work with or for - we have the processes and attitude that ensure quality and consistency, and an entrepreneurial spirit that makes every day rewarding.
An equal opportunity employer, Haymarket Media does not discriminate in hiring or terms and conditions of employment because of an individual's race, color, religion, gender, gender identity, national origin, citizenship, age, disability, sexual orientation, marital status, or any other protected category recognized by state, federal, or local laws.