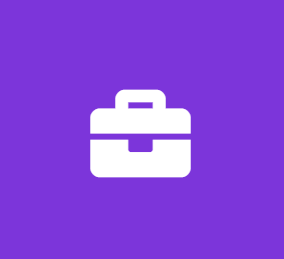 Sponsorship Fulfillment and Sales Intern (Summer 2020)
Denver Outlaws
Marketing Internship
TITLE: Sponsorship Fulfillment and Sales Intern
REPORTS TO: Director of Sponsorship and Sponsorship Sales Manager

GENERAL SUMMARY:
The Sponsorship Fulfillment and Sales Intern will be responsible for supporting the Sponsorship team in the fulfillment of current partners, researching and prospecting for new business opportunities for the organization, as well as monitoring team merchandise for compliance with MLL Licensing rules. The candidate must have strong research skills and be comfortable creating and preparing presentation decks for potential partners. Ideal candidates will be self-motivated, energetic, and entrepreneurial. This position is for the upcoming 2020 season and is unpaid for college credit ONLY.

PRINCIPAL RESPONSIBILITIES:
Responsible for aiding and assisting in all aspects of sponsorship sales and activation
Support Sponsorship Team in researching potential partners and developing presentations for 2020 event and season partners
Assist Sponsorship Team with the development of partnership recaps
Prospect new business opportunities across local sponsorship platforms, while creating new and unique sponsorship opportunities
Assist in monitoring all levels of sponsorship fulfillment; traditional, digital and experiential assets to ensure partner requirements are met
REQUIREMENTS AND QUALIFICATIONS:
Open to students presently enrolled in an undergraduate or graduate program
Must be proficient in MS Office, particularly PowerPoint
Knowledge of Adobe Creative Suite is a plus
Must possess strong organizational, communication, and interpersonal skills
Ideal candidate is creative, while also highly analytical and detail oriented
Prior experience is a plus
A strong desire to work in the Sports and Entertainment industry, particularly in sponsorship sales
SCHEDULE:
Full-time position
Interns may be required to work at least one weekend day to cover games and events
Interns must have the ability and willingness to work irregular hours, including nights, weekends, and holidays due to the nature of professional sports.
We are an equal opportunity employer and all qualified applicants will receive consideration for employment without regard to race, color, religion, sex, national origin, disability status, protected veteran status, or any other characteristic protected by law.