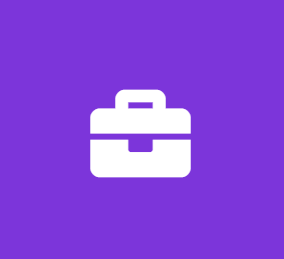 Human Resources Intern
Party Rental LTD
Business Internship
Job Summary: The responsibility of the Human Resources Intern will be to provide general administrative and clerical HR related support to our Human Resources department and local front fffice team. Please note: This is a temporary position.
I. Job Responsibilities:
Maintain employee files
Provide new hire paperwork and complete I-9 Forms
Handle call backs of rehires
Handle data entry
Handle terminations and submit paperwork to Payroll
Conduct new hire orientations for operations and transportation non-exempt staff
Register and delete employees from punch clock
Initiate and forward any issues with employees' checks
Assist with updating communication screens
II. Basic Qualifications:
A. Education
High School Diploma or Equivalent
1-3 years of related administrative support experience
B. Other Requirements:
Bilingual Spanish/English
Demonstrated capability maintaining strict confidentiality with employee information
III. Preferred Qualifications:
A. Education or Experience
Associates Degree in HR, Business or related (HR) field preferred
3 - 5 years of related administrative support experience in HR
B. Interpersonal Skills
Demonstrated knowledge of HR practices and office procedures
Ability to effectively present information and respond to questions
Ability to plan, set priorities, and multi-task
Self-starter proactive, and flexible
C. Technical Skills
PC skills, including proficiency in Outlook, Word and Excel (strong knowledge and expertise with Excel spread sheeting)
Familiar with android and IOS apps
D. Other Skills
Ability to work with highly confidential information in a professional manner
Ability to work in a fast pace ambiguous environment
Time and attendance knowledge (registering employees)
IV. Essential Functions
The ability to predictably and regularly attend work and be punctual
The ability to read and understand documents
The ability to deal politely and professionally with customers and/or coworkers
The ability to perform several tasks at once
The ability to follow direction or instruction
The ability to use a computer to communicate, create, and access information
V. Disclaimer: This job description had been designed to indicate the general nature and level of work performed by employees within this classification. It is not intended to contain or be interpreted as a comprehensive inventory of all duties, responsibilities, and qualifications required of employees assigned to this position.
Job Types: Temporary, Internship
Education:
High school or equivalent (Required)
Language:
Work authorization:
Application Question:
Work Location:
Employment Length:
Internship Compensation:
This Company Describes Its Culture as:
Detail-oriented -- quality and precision-focused
Innovative -- innovative and risk-taking
People-oriented -- supportive and fairness-focused
Team-oriented -- cooperative and collaborative
Schedule: