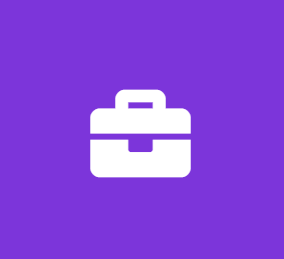 Jr. Web Developer
Centuria Corporation
Software Engineer Full Time
Centuria Corporation is seeking a Junior Web Developer to provide support to Ground Systems and Mission Operations (GSMO) services at NASA's Goddard Space Flight Center (GSFC) Ground Systems and Mission Operations (GSMO) agency in support of the research satellite program in Greenbelt, MD.
The NASA research satellite program is focused on gaining a better understanding on key issues such as planetary exploration, natural disaster characterization, climate change, ground topography mapping, agricultural efficiency, and electromagnetic effects on the earth. This program will work with GSFC to help extend the life of existing research satellites and increase optimization for new satellites that will support greater scientific space research activities in the future.
The Junior Web Developer will work alongside others to perform application integration, workflow development and data immigration. This position is entry level and will receive on the job training.
Required Education & Skills:
Must have a Bachelors degree in Computer Science, Information Systems, or a related degree.
Must have strong knowledge of Java, Javascript, HTML.
Knowledge/experience in PHP, Python, MySQL is highly desired.
Security:
Applicants selected will be subject to a government security investigation and must meet eligibility requirements for access to classified information. Centuria Corporation is an equal opportunity employer M/F/V/D. Due to security requirements on this program, US Citizenship is required.
Job Type: Full-time
Experience:
Java: 1 year (Required)
HTML: 1 year (Required)
Education:
Location:
Work authorization:
Work Location:
Benefits:
Health insurance
Dental insurance
Vision insurance
Retirement plan
Paid time off
Flexible schedule
Parental leave
Relocation assistance
Professional development assistance
Tuition reimbursement
Other
Visa Sponsorship Potentially Available:
No: Not providing sponsorship for this job
This Job Is Ideal for Someone Who Is:
Dependable -- more reliable than spontaneous
Adaptable/flexible -- enjoys doing work that requires frequent shifts in direction
Detail-oriented -- would rather focus on the details of work than the bigger picture
Achievement-oriented -- enjoys taking on challenges, even if they might fail
This Job Is:
A job for which military experienced candidates are encouraged to apply
A good job for someone just entering the workforce or returning to the workforce with limited experience and education