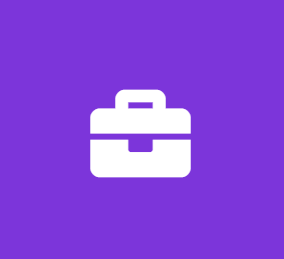 Junior Software Developer (Starting Summer 2020)
Kin + Carta
Software Engineer Full Time
Kin + Carta is a modern software engineering firm that helps Fortune 500 companies seize new opportunities through groundbreaking digital solutions. As strategists and consultants, we help organizations evolve their digital strategy to solve mission-critical problems. As designers and developers, we build incredible digital solutions that transcend a standalone product and transform an organization's relationship with its customers. Solid communication skills, a servant leadership attitude, a love of learning and an analytical mind are a must to be successful at Kin + Carta. Our Kin is seeking a Junior Software Developer to join our Cloud Practice. We have multiple openings for entry level full time roles starting Summer 2019.
Your Profile Includes:
Recent graduate in Computer Science or a related field
Analytical mind with a strong background and familiarity with object-oriented or functional programming languages like Java or Python
Demonstrable experience programming, from classwork, personal study and projects, or past internship(s)
Great communication skills and enjoys working on a team
Exceptional organizational skills and ability to multitask in dynamic environment
Detail-oriented and thorough; you are constantly looking to improve and push your boundaries
Curious quick learner – you enjoy working with emerging technology and are always on the lookout for what's next
Entrepreneurial spirit and strong work ethic – you are a proactive self-starter who enjoys working in a high-energy, rapidly growing environment
You have an interest in consulting
What You Will Be Doing:
Consulting with Fortune 500 clients in order to build enterprise grade cloud native applications
Intensive workshops and trainings on technologies such as Java, Spring Boot, Google Cloud Platform, Kubernetes, and other cloud native development skills
Building enterprise Java, Data, and AI applications
Gaining technical knowledge of software, hardware and open source technologies
Learning about and working within Agile processes like Scrum and XP
Learning about enterprise-grade development practices like TDD, pair programming, Swagger, and CI/CD
We welcome our Kin to show up as their full selves everyday. Because this is so important to us, Kin + Carta is proud to be an equal opportunity employer.