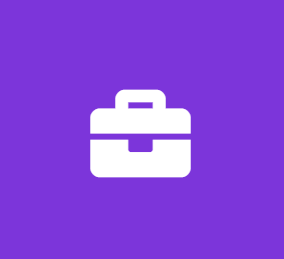 Supply Chain Intern
Korry Electronics
Business Internship
Who We Are::
Have you looked in an aircraft cockpit and wondered what all of those displays, lights, and buttons do? If so, then Korry Electronics is the place for you. We have been at the forefront of the aviation industry since the beginning, creating the first lighted cockpit controls for the military and commercial aircraft industry. The Korry product team continues this tradition as it develops the crew station of the future, providing state-of-the-art switches, cockpit controls, high-performance displays, and night-vision filters. We are passionate about what we do!
What You Will Do::
Our 10 week internship program will give you the opportunity to learn from tenured professionals. You will have a hands-on project, and will be a valued member of your department. You will learn about various parts of the aerospace business, participate in workshops, have some face time with our executive team, and will have lots of opportunities to hone your presentation skills. If you would like to make your career in the aerospace industry, this is a great internship!
As our supply chain/purchasing intern, you will work closely with our supply chain department to improve efficiency and effectiveness.
Create work instructions for the buyers and suppliers to create Plans For Every Part ((PFEP)
Support cost reduction projects
Improve our process for electronic 5S
Participate in LEAN workshops, business etiquette training, networking events and any other internship related activities that we dream up!
What You Must Have::
You must be actively working towards your Supply Chain Management, Business Administration, Computer Science, Operations Management, or Engineering degree, and be entering your sophomore, junior, or senior year of college
Availability to work onsite in Everett, 5 days per week for the entire 10 week internship
A strong desire to make a career in the aerospace industry
Excellent communication skills
You must be a US Citizen or Permanent Resident of the United States
Where We Work::
Our 216,000 square foot facility is located in Everett, Washington. Everett is a great place to live and work - just 30 miles north of Seattle, this thriving community is an aerospace hub. The city, and nearby cities of Mukilteo and Snohomish, offer excellent public schools, fabulous parks, beaches and marinas, and safe streets. You can dip your toes in salt water and ski down a mountain all in the same day. Nature is truly right outside your door.
Why You Should Apply::
Our interns are part of a small, select group
You will work on meaningful projects and will be a valued member of your department
Korry offers a freely collaborative environment
Learn from long tenured subject matter experts. Many of our employees have worked here for over 20 years
We believe in work/life balance. No trade-offs here, you can build great career while you enjoy a wonderful personal life
Next Steps::
Apply Today!
Equal Opportunity Employer Minority/Female/Disability/Protected Vet
To comply with U.S. export laws and regulations, Korry's operations in the U.S. may employ only 'U.S. Persons' as defined by the International Traffic in Arms Regulations (ITAR)