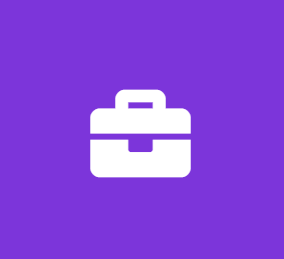 Marketing Intern/Writer
Patterson & Dewar Engineers
Marketing Internship
About this Job
P&D is seeking a capable and service-oriented Marketing Intern to join our team at our corporate office in Norcross, GA.
P&D is a 70-year-old electrical and civil engineering firm; HP&D is our wholly-owned testing and commissioning subsidiary. Each was built and has consistently grown almost entirely on repeat and referral business. Our engineers and technical staff nurture lasting client relationships by providing consistent technical expertise, unparalleled hands-on project experience, and exemplary client service.
We are looking for a college student who would like to apply technical writing and design skills to create marketing pieces, such as social media posts, website content, presentations, and print pieces. The ideal candidate should have already completed a few technical writing and design courses and be ready to apply those skills in a real-world environment.
Responsibilities
· Social media – compile content from others, copyedit, create the posting calendar, launch posts, etc.
· Website – make updates to the site, write some copy
· Document design – layout new print pieces that will include basic graphic design and some copywriting
· Media creation – develop visual presentations for marketing purposes
· Provide administrative support to the marketing team
Desired Skills and Qualifications
· Excellent writing and editing skills are preferred, and work samples will be requested
· A team player, able to prioritize and manage multiple projects at once who is willing to take initiative
· Effective problem-solving and strong organizational skills
· Pursuing a degree in Marketing, Technical Communication, Journalism, Interactive Design, Graphic Design, Communication
Software Applications and Utilities
· Proficiency using MS Word, PowerPoint, and Excel (required)
· Adobe InDesign, Adobe Photoshop, and WordPress experience (desired, but not required)
About Patterson & Dewar Engineers
Since 1947, Patterson & Dewar Engineers, Inc. has delivered best in class electrical and civil engineering and construction management services, specializing in designing and evaluating vital infrastructures for clients across the U.S. Patterson & Dewar is an employee-owned company. We embrace a culture of continuous learning and professional development. Many of our employees have spent their entire careers with P&D, honing and perfecting approaches to exceeding our clients' expectations. Others who worked within the industries we serve prior to joining our team, now broaden our collective perspective and areas of expertise. Our recent grads and interns provide a fresh perspective and enthusiasm that fuels innovation and teamwork. Together, our employees offer a deep pool of technical experience to draw from, and our in-house and field training programs help us sustain our tradition of excellence and continue to serve our clients' evolving needs for years to come. At Patterson & Dewar, we approach each project with an unyielding commitment to excellence and integrity. These guiding principles, upon which we have built our reputation, continue to make Patterson & Dewar a valued partner to the clients we proudly serve.
Job Type: Internship
Salary: $16.00 /hour
Work Location:
Internship Compensation:
This Job Is Ideal for Someone Who Is:
Dependable -- more reliable than spontaneous
People-oriented -- enjoys interacting with people and working on group projects
Achievement-oriented -- enjoys taking on challenges, even if they might fail
Schedule:
Monday to Friday
Day shift
8 hour shift