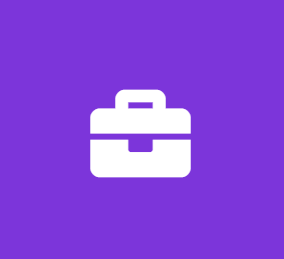 Java Developer-Entry Level
Workforce Logiq
Software Engineer Full Time
Job Title : Java Developer – Recent Graduates are welcome
Job Location : Pittsburgh, PA / Nationwide
Job Type : Full Time
Working Hours: 8 hrs/day
Work Authorization: US Citizens/ Canadian Citizens/ Mexican Citizens/ Permanent Residents/ OPT
Job Description:
SKILLS REQUIRED
· Masters from an accredited US university in IS, CS or related disciplines and/or
· Bachelor's in engineering from US or an accredited foreign university
· Basic fundamentals in software engineering
· Relevant internships or project experience demonstrating programming experience
· Good written and spoken communication skills
· Team player, self-starter and passion for programming
· Knowledge of Object-Oriented Programming and/or languages (Java, C/C++)
RESPONSIBILITIES
In the first year of employment you may:
· Technical training/cross-training at no cost
· Complete Java/J2EE training and become Oracle Certified Java Programmer (OCJP)
· As a Software Developer work on challenging projects for Fortune 500 clients
· Develop into a Lead Programmer/Architect role
LOCATION
· Induction/Technical Training - Pittsburgh, PA
· Project Deployment – Nationwide, USA
MARKETING
· Big Team with 60+ Recruiters who work with active client positions.
· Project in Quick Turn Around Time within 2 weeks.
· We have successfully delivered 150+ Candidates in last year.
· Work on challenging projects for Fortune 500 clients
· Multi-year projects, challenging assignments
COMPENSATION
· Industry best salaries, benefits, performance bonuses, profit sharing, relocation allowance.
(Bachelors: $55k/annum with annual appraisal and benefits (depend on Experience) Negotiable.)
VISA SPONSORSHIP
· Full visa sponsorship (H1, Green card)
Job Type: Full-time
Salary: $50,000.00 to $60,000.00 /year
Experience:
software development: 1 year (Preferred)
Java: 1 year (Preferred)
Education:
Location:
Pittsburgh, PA (Required)
Language:
Work authorization:
Additional Compensation:
Work Location:
Benefits:
Health insurance
Dental insurance
Vision insurance
Retirement plan
Paid time off
Relocation assistance
Other
This Company Describes Its Culture as:
Outcome-oriented -- results-focused with strong performance culture