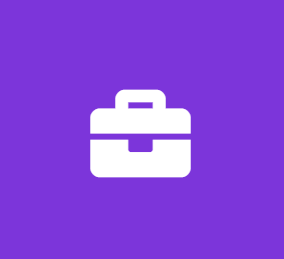 Marketing/Communications Intern (Summer 2020)
Denver Outlaws
Marketing Internship
TITLE: Marketing Intern
REPORTS TO: Director of Marketing and Public Relations

GENERAL SUMMARY:
Marketing Interns will experience he fast-paces work environment of Major League Lacrosse while gaining a deep understanding of sports marketing through hands-on learning. Their primary role will be to spread the word and solicit interest in the organization and its players and events. They will assist in the planning and execution of promotional campaigns, help develop the organization's brand strategy and assist with advertising efforts. This position is for the upcoming 2020 season and is unpaid for college credit ONLY.

PRINCIPAL RESPONSIBILITIES:
Analyze current marketing strategies against industry standards to learn successes and opportunities for the organization
Assist with the development and coordination of new programs/campaigns for lead generation
Provide daily assistance to the Marketing Team, including, planning and executing each promotion and sponsor campaign event
Support Marketing Team in sponsorship servicing
Develop positive relationships with fans, clients, and community members to help promote the organization
Assist with the creative aspects of team branding
Track and manage corporate partner promotions and prize fulfillment
Help develop and execute game day activities
Attend all promotional events and appearance on game days and throughout the community
REQUIREMENTS AND QUALIFICATIONS:
Open to students presently enrolled in an undergraduate or graduate program, pursuing a degree in Marketing, Communications, Advertising, or Sport Management
Must have knowledge of the Microsoft office Suite
Exceptional organizational skills, attention to detail, and proven ability to meet deadlines
Positive and optimistic attitude
Excellent communication and interpersonal skills
Self-motivated with a strong desire to learn
Capable of taking direction, but working without micromanagement
Interest in sports is necessary
SCHEDULE:
Interns must have the ability and willingness to work irregular hours, including nights, weekends, and holidays due to the nature of professional sports.
Light travel may be required
We are an equal opportunity employer and all qualified applicants will receive consideration for employment without regard to race, color, religion, sex, national origin, disability status, protected veteran status, or any other characteristic protected by law.