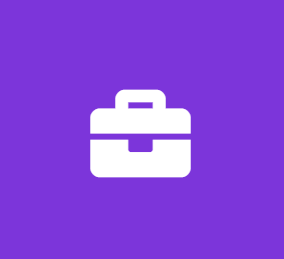 Cloud Software Engineer Intern
The College Board
Software Engineer Internship
The College Board is conducting a search for a Cloud Software Engineer Intern. This position will be based out of our Reston, VA office.
-----------------------
About the College Board
-----------------------
We are a mission-focused organization that believes that investing in education is investing in the future. From our earliest days, we have devoted ourselves to educational opportunity and achievement. We have promoted innovation, equity, and excellence for generations of students. We are advocates for children and parents; we empower teachers and educations, and we are a strong presence in thousands of schools and communities across the country through programs and services - the SAT, Advanced Placement (AP®) and Pre-AP are just a few. Our work falls broadly into four categories: College Readiness, College Connection & Success, Student Opportunities, and Advocacy.
Named by Fast Company as one of the most innovative education companies, the College Board is a mission-focused organization. This job requires a strong focus on improving educational opportunities and outcomes, particularly of disadvantaged students, in the context of a competitive business environment.
--------------
About us
--------------
The College Board's Internship Program is an exciting chance to develop new skills while contributing to an organization that is committed to the transformation of education in America through college readiness for all students.
The Internship Program presents a unique opportunity to highly talented students who wish to develop strengths in core skills, and to obtain real-world work experience. The College Board is committed to our Internship Program and ensures that each student receives mentoring, experiences a variety of assignments that allow for collaboration with diverse groups across the organization, and focuses on defined deliverables.
Engage in the College Board's work to increase access and opportunity for all students
Duration: (8-10-week program)
Location(s): Reston, VA
Start-date: June 1, 2020
End-date: August 7, 2020
Paid Internship
The College Board – a not-for-profit membership organization dedicated to providing excellence and equity in education – manages a complex and comprehensive suite of data systems, data feeds and reports to support students and educators across multiple assessments, programs and services. Working within the Information Technology division and Data Analytics department, the Intern will analyze procedures, and design and implement solutions to attain high data quality and process automation.
As an Intern, the ideal candidate will design, develop and implement data solutions, based on a set of standards and processes which establish consistency across the enterprise data, reduce risk, and promote efficiencies in support of the organization's goals and objectives. The candidate will also possess technical skills and experience in the virtual infrastructure domain in particular Amazon Web Services and have knowledge and experience with continuous delivery systems.
--------------------------
What you'll do
--------------------------
As a member of the Team, you will have the opportunity to work with a dynamic team utilizing AWS technologies to support the delivery of score reports to students and educators including:
Collaborating with the team on architectural and technical solution decisions
Participating as part of DevOps team including coding and production support
Documenting requirements and code specifications
Responsible for prototyping and developing reporting solutions, preparing test scripts, and conducting tests.
Develop AWS Cloud solutions and continuous delivery frameworks that improve the ability of the CB IT delivery teams to efficiently deliver solutions with quality.
Create design specifications, architecture diagrams and prepare technical documentation.
---------
About you
---------
Computer Science or Engineering related major
Must be a current Junior or rising Senior enrolled in a full-time Bachelor's or Graduate degree program
Knowledge of/exposure to one or more of the following programming languages: Java, Python
Understanding of or exposure to AWS and cloud-based technologies.
Exposure one or more AWS services such as Lambda, SNS/SQS, S3, KMS, IAM, CloudWatch, EC2, RDS and DynamoDB, AWS CLI, Cloud 9, EMR SPARK, Glue, Athena
Experience in software systems, programming and database development
Ability to work in an Agile scrum iterative development environment
Eagerness to contribute in a team-oriented environment
Ability to work creatively and analytically in a problem-solving environment
Strong and verbal written communication skills
Effective time management skills
Desire to learn, explore and be challenged
Interest in working for a mission-oriented, not-for-profit organization dedicated to improving education
-------
Mission
-------
Our mission is to clear a path for all students to own their future.
--------------
EEOC statement
--------------
The College Board is committed to diversity in the workplace and is an Equal Opportunity Employer. The College Board participates in E-Verify, a service of DHS and SSA, where required. Please understand that only qualified applicants will be contacted.