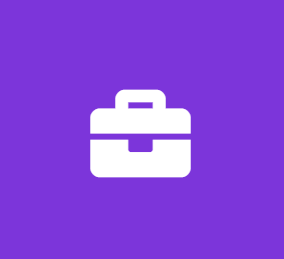 Cloud Software Developer Intern
The College Board
Software Engineer Internship
The College Board is conducting a search for a Cloud Software Developer Intern. This position will be based out of our Reston, VA office.
-----------------------
About the College Board
-----------------------
We are a mission-focused organization that believes that investing in education is investing in the future. From our earliest days, we have devoted ourselves to educational opportunity and achievement. We have promoted innovation, equity, and excellence for generations of students. We are advocates for children and parents; we empower teachers and educations, and we are a strong presence in thousands of schools and communities across the country through programs and services - the SAT, Advanced Placement (AP®) and Pre-AP are just a few. Our work falls broadly into four categories: College Readiness, College Connection & Success, Student Opportunities, and Advocacy.
Named by Fast Company as one of the most innovative education companies, the College Board is a mission-focused organization. This job requires a strong focus on improving educational opportunities and outcomes, particularly of disadvantaged students, in the context of a competitive business environment.
--------------
About us
--------------
The College Board's Internship Program is an exciting chance to develop new skills while contributing to an organization that is committed to the transformation of education in America through college readiness for all students.
The Internship Program presents a unique opportunity to highly talented students who wish to develop strengths in core skills, and to obtain real-world work experience. The College Board is committed to our Internship Program and ensures that each student receives mentoring, experiences a variety of assignments that allow for collaboration with diverse groups across the organization, and focuses on defined deliverables.
Engage in the College Board's work to increase access and opportunity for all students
Duration: (8-10-week program)
Location(s): Reston, VA
Start-date: June 1, 2020
End-date: August 7, 2020
Paid Internship
The 'Consumer SAT, Higher Ed and Analytics' team operates within IT with the aim of supporting the life-cycle of consumer interactions with College Board assessments, from registration to score receipt. Teams within the department develop the front end via which students interact with the College Board's systems, including registration, fee waiver use, score sending, score retrieval, etc. Other teams prepare dashboards for internal or external users, PDF reports summarizing performance data or providing valuable insights to school or district educators, or data files that are delivered with admin or cohort data to a wide variety of constituents. The group operates across a variety of platforms and technologies.
This position is within the Strategic External Reports group. The intern will generally be tasked with automating processes related to the production and quality review of a high-profile data product. The team is transitioning to cloud-native technologies in order to significantly reduce the time and effort needed to produce its products. The candidate will assist in development/testing of one or more features of the product, thus contributing to the project's success when launched in fall of 2020.
--------------------
What you'll do
--------------------
Attend daily Agile ceremonies with the team to provide progress updates and remain apprised on the work of other team members.
Document your process and any outcomes of your efforts on the team's wiki and present your progress to team members at regular team demos.
Meet with subject-matter experts in the team as well as on other teams to ensure proper integration of the solution with systems/sources on which we're dependent or which rely on your products outputs.
Develop features of an AWS application using the python language and integrating AWS resources such as S3, EC2, Lambda, Apache Spark, and others.
Validate the results of your process against existing processes, gathering evidence to demonstrate that the process meets the established requirements.
Reviews and validates data loaded into the systems and reports for accuracy.
Performs professional level work. Develops solutions requiring analysis and research.
---------------------
About you
---------------------
Interest in working for a mission-oriented, not-for-profit organization dedicated to improving education
Committed to working the entire agreed upon internship period
Enrolled in an undergraduate program in Engineering or Computer Science.
Knowledge of coding in a high-level language such as Python, Javascript, R, C++ .
Knowledge of the design/use of relational databases, such as Oracle, PostgreSQL, mySQL, etc, and experience with extracting data using SQL.
-------
Mission
-------
Our mission is to clear a path for all students to own their future.
--------------
EEOC statement
--------------
The College Board is committed to diversity in the workplace and is an Equal Opportunity Employer. The College Board participates in E-Verify, a service of DHS and SSA, where required. Please understand that only qualified applicants will be contacted.