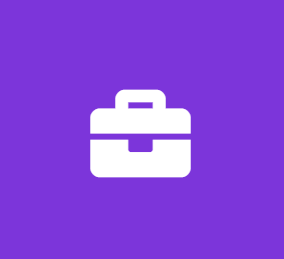 Software Engineer Intern
The College Board
Software Engineer Internship
The College Board is conducting a search for a Software Engineer Intern. This position is based out of our Reston, VA office.
-----------------------------
About the College Board
-----------------------------
We are a mission-focused organization that believes that investing in education is investing in the future. From our earliest days, we have devoted ourselves to educational opportunity and achievement. We have promoted innovation, equity, and excellence for generations of students. We are advocates for children and parents; we empower teachers and educations, and we are a strong presence in thousands of schools and communities across the country through programs and services - the SAT, Advanced Placement (AP®) and Pre-AP are just a few. Our work falls broadly into four categories: College Readiness, College Connection & Success, Student Opportunities, and Advocacy.
Named by Fast Company as one of the most innovative education companies, the College Board is a mission-focused organization. This job requires a strong focus on improving educational opportunities and outcomes, particularly of disadvantaged students, in the context of a competitive business environment.
--------
About us
--------
The College Board's Internship Program is an exciting chance to develop new skills while contributing to an organization that is committed to the transformation of education in America through college readiness for all students. The Internship Program presents a unique opportunity to highly talented students who wish to develop strengths in core skills, and to obtain real-world work experience. The College Board is committed to our Internship Program and ensures that each student receives mentoring, experiences a variety of assignments that allow for collaboration with diverse groups across the organization, and focuses on defined deliverables.
Engage in the College Board's work to increase access and opportunity for all students
Duration: (8-10-week program)
Location: Reston, Virginia
Start-date: June 1, 2020
End-date: August 7, 2020
Paid / Full time internship
The Corporate Systems group is responsible for development and support of the College Board's corporate systems, our e-Commerce and Identity and Access Management solutions, and Service Oriented Architecture. This position resides within the LMS (Learning Management System) team within Corporate Systems. This individual will learn at a high level the type of training that College Board administers to test proctors and coordinators in the field, and how we notify them to take the training. As part of our move to the cloud away from costly data centers this individual will write and configure code, specifically within the AWS (Amazon Web Services) landscape.
--------------------
What you'll do
--------------------
Write and configure AWS Lambdas, for example compose JavaScript using Microsoft Visual code.
Setup a development environment, for example install node.js and configure version control repository.
Learn security best practices and configure information safekeeping, for example use Cloud
Conformity within the AWS infrastructure to investigate risks.
Write and document, for example add and/or enhance what you learn to the team's Wiki page.
Test and QA, for example run through some user scenarios for Lambdas you or someone else deploys.
Learn a high level overview of what the LMS Team does, for example understand the functional process flows behind how the product-appropriate online training makes its way to end-users.
---------
About you
---------
Interest in working for a mission-oriented, not-for-profit organization dedicated to improving education
Committed to working the entire agreed upon internship period
Basic interest and experience in programming and requisite skills (please provide details on classes taken and/or other learning experiences)
-------
Mission
-------
Our mission is to clear a path for all students to own their future.
--------------
EEOC statement
--------------
The College Board is committed to diversity in the workplace and is an Equal Opportunity Employer. The College Board participates in E-Verify, a service of DHS and SSA, where required. Please understand that only qualified applicants will be contacted.