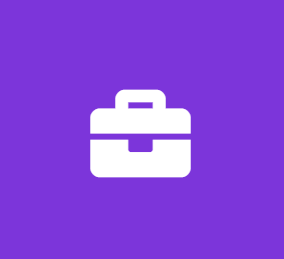 Intern: Lean Business Developer (Summer 2020)
Volvo Group
Software Engineer Internship
Position Description
Service Market Logistics North America is part of Volvo Group Trucks Operations (GTO) and has approximately 1000 employees in more than 20 locations within the region. Our job is to design, handle, and optimize the supply chain for all Volvo Group brands. The scope for Service Market Logistics (SML) includes making sure material is delivered to the production facilities, packaging is available, vehicles are distributed to the dealers, and that management of material, warehouses and distribution ensures the availability of parts everywhere in the world. We make sure all logistics services are delivered with world class operational excellence.
Position Description:
We are currently looking for a student to work with our Chicago Distribution Center as Summer Intern: Lean Business Developer. The student should be prepared to work in a challenging and fast-paced environment; gaining experience and knowledge in various aspects of logistics operations. As a valued member of the Chicago Distribution Center within GTO, the student will have the opportunity to work directly to improve internal processes within the DC via structuring ways to collect, process and analyze data to support the operation. GTO's goal is to contribute to the student's development, as well as providing an opportunity for the student to work in a business environment within the manufacturing industry. This position will report to Chicago Distribution Center Manager.
Position Responsibilities:
Develop ways to extract information from current systems to support operational decisions
Optimize and develop the MS ACCESS database
Create and optimize MS EXCEL templates supporting the operational needs
Support with process data analysis
Communicate with different stakeholders to support the implementations
Work together with the operation to Implement Ideas
Work with Lean Manufacturing concepts such as 5S, Standardized Work, Visual Management, PDCA, among others
Support the Continuous Improvement Program within the Distribution Center
Critical Competencies:
Fully proficient in MS ACCESS and MS EXCEL including VBA
Communication: Listen effectively, transmit information accurately and understandably, and actively seek feedback from experienced supervisors, operators, etc.
Dependability/Reliability: Follow through on commitments, timely delivery on assigned tasks, etc.
Flexibility: Willing to perform a wide range of tasks, positive responds to changes in direction and priorities, and acceptance of new challenges, responsibilities, and assignments
Internship Education and Program Requirements:
Applicant must be currently enrolled and pursuing a degree in Engineering, Computer Science or Information Technology at an accredited school and have completed 30 semester hours of undergraduate studies prior to the start of the internship
Summer interns can work up to 40 hours per week
Applicants must have a minimum cumulative grade point average of 3.0
Strong communication skills
Personal Competencies:
Customer Focus
Peer Relationships
Integrity and Trust
Standing Alone
Action Oriented
Perseverance
Learning on the Fly
About us
The Volvo Group is one of the world's leading manufacturers of trucks, buses, construction equipment and marine and industrial engines under the leading brands Volvo, Renault Trucks, Mack, UD Trucks, Eicher, SDLG, Terex Trucks, Prevost, Nova Bus, UD Bus and Volvo Penta.
Volvo Group Trucks Operations encompasses all production of the Group's engines and transmissions, as well as all production of Volvo, Renault and Mack trucks. The organization is responsible for spare parts supplies to the Group's customers as well as for designing, operating and optimizing logistics and supply chain for all brands, production facilities and distribution centers where the Volvo Group operates. In Volvo Group Trucks Operations you will be part of a diverse team of highly skilled professionals who work with passion, trust and embrace change to stay ahead. We make our customers win.
Entity
Group Trucks Operations
State / Province
Illinois
Employment/Assignment Type
Internship/Trainee/Co-op
Functional Area
Logistics
Last application date
16-Mar-2020
US Disclaimer text
Volvo Group North America is an Equal Opportunity Employer
E.O.E./M/F/Disability/Veteran

We Participate in E-verify