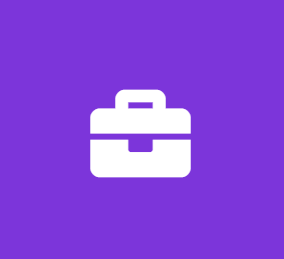 Intern, IT Business Applications
TopCon America
Business Internship
Overview:
Topcon Positioning Group is headquartered in Livermore, California, USA (topconpositioning.com). Topcon Positioning Group designs, manufactures and distributes precise positioning products and solutions for the global surveying, construction, agriculture, civil engineering, BIM, mapping and GIS, asset management and mobile control markets. To learn more about Topcon career opportunities go to www.topconcareers.com.
Become a contributing member of Topcon's IT Applications CRM team. Become familiar administering SAP C4C and Salesforce CRM systems.
Develop CRM application technical skills, user management, participation in the Production release process and data management.
Gain hands-on experience in a global IT position.
Shadowing and training experience with knowledgeable professionals.
Work on IT projects supporting global users.
See how TPS is changing things: https://www.youtube.com/user/TopconToday
Responsibilities:
Administration – User management, monitor integration jobs with other application systems, configure workflows.

Data Management – Mass data updates, data cleanup, data analysis (reporting)

Support – Troubleshooting support tickets, CRM customization/improvements, testing & analysis of new releases

Education – Guided learning & training on the job. Possibility of achieving certification as a Salesforce admin
Qualifications:
Education and Experience:
Working towards a degree in any major.
No experience needed.
Knowledge, Skills, and Attributes:
Local to the area.
Analytical and problem-solving skills.
Positive attitude.
Team player.
Willing to learn.