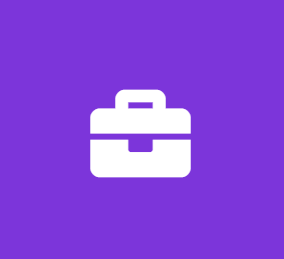 Computer Support Intern
Rose Quarter
Customer Support Internship
Overview:
Are you passionate about technology and working with others? Tip off your career with the Portland Trail Blazers at the Rose Quarter! As our Computer Support Intern, you will spend the 2020-2021 NBA season supporting our Information Technology team by assisting with computer imaging and deployment, helping with event and game broadcasting, and solving problems in different areas of the business.
Responsibilities:
Our Computer Support Intern will:
Provide customer service to the business by solving problems for our user's computers, IP telephones, and printers.
Utilize our help desk ticketing system to track both user requests and fulfillment.
Assist with desktop imaging deployment.
Help with the maintenance of facility infrastructure, including but not limited to wiring, patching, and fiber optics.
Support event and game broadcasting or other IT needs as required.
Provide general support to the Information Technology department and organization as needed.
Qualifications:
You are qualified if:
You are at least 18 years of age.
You are in the process of or have recently obtained a degree in Computer Science, Information Technology Management, or a related degree with transferable skills.
You can follow verbal and written direction, understand and communicate in conversational English, and understand professional communication.
You are able to move around campus and events, bend, reach, and lift materials that are 20-50lbs.
You demonstrate the ability to work effectively as a team with people of diverse backgrounds and abilities.
You can prioritize, manage multiple projects and deadlines, and stay organized with an attention to detail in a fast-paced environment.
You maintain a high-level of confidentiality and exercise discretion when working with sensitive or proprietary information.
You are available to work an average of 27 hours a week with a fluctuating schedule of office hours and game night/evening responsibilities.
You can perform the functions of the job with or without reasonable accommodation.

Our Team:
As employees of the Portland Trail Blazers at the Rose Quarter, we bring people together to create extraordinary moments and lasting memories through the power of sports and entertainment. Our organization has an opportunity and responsibility to positively impact our staff, players, fans, and community. As such, we are committed to advancing diversity, equity, and inclusion within our organization and our community.
Internship Program Incentives:
An in-depth, paid internship that goes through the entire season with exposure to the behind the scenes of the Sports & Entertainment world, seeing what it's really like to be on the team behind the team.
Career development opportunities through monthly Leadership Lunch & Learns, participation in company-wide initiatives and trainings, and a dedicated team of People & Culture professionals to support you through your entire internship.
Group internship activities where all interns in differing departments participate in fun activities on and off campus.
Participation in the end-of-season Internship Expo, an opportunity to further build your network and have the business to see your internship experience and projects highlighted.
Plus, perks like discounted tickets to Blazer games, Rose Quarter events, and Regal Cinema, 50% off monthly TriMet passes, free employee parking, and more!
If you want to combine your passion for computers and Sports & Entertainment and are ready to kickstart your career, take the next step and apply to Create with Us!
Offers of employment will be conditioned on an individualized assessment of background check results after a conditional offer is made. We are an equal opportunity employer committed to being champions of diversity in our company and community.
Application Deadline: March 1, 2020
Internship Start Date: August 17, 2020