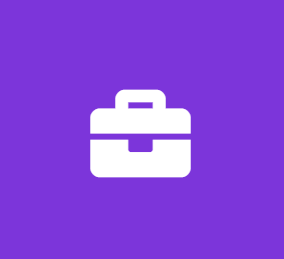 Social Media Intern
Esqueda Law Firm
Marketing Internship
The Esqueda Law Firm is currently looking to fill a marketing internship position. The ideal candidate is self-motivated, imaginative, talented student interested in a semester-long internship in Marketing. The intern will support the various needs of the law firm including writing and editing for written and digital communications, advertising and marketing, and supporting special events.
The position is remote, and the candidate can be located in any state, however, if candidate is local, they will have the opportunity to participate in local firm events.
The internship will be approximately 8-10 hours each per week in the Winter/Spring semester 2020.
Qualifications:
· Strong writing skills; competent in AP Style.
· Strong oral presentation skills.
· Outgoing, energetic and eager to learn.
· Assertive, proactive and able to work independently on assignments.
· Exhibit a professional, friendly demeanor and ability to work with various audiences throughout the organization
Responsibilities include:
· Write and edit copy for internal publications, brochures, and advertising needs.
· Assist with media relations: write and distribute news releases, follow-up with key media, prepare background information, prepare staff for media interviews
· Contribute to the team's social media efforts including writing content for social media platforms Instagram, Facebook, and creating content for YouTube.
· Post and promote social media ads, campaigns and daily content.
Job Type: Internship
Location:
Northville, MI 48167 (Preferred)
Work Location:
Internship Compensation:
This Job Is:
Open to applicants under 18 years old, provided it is legally allowed for the job and location
Open to applicants who do not have a high school diploma/GED
A good fit for applicants with gaps in their resume, or who have been out of the workforce for the past 6 months or more
A good job for someone just entering the workforce or returning to the workforce with limited experience and education
Open to applicants who do not have a college diploma
A job for which people with disabilities are encouraged to apply
Schedule: