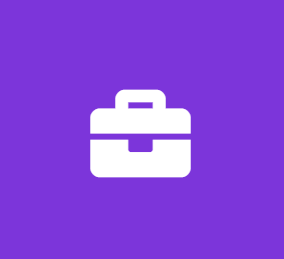 Social Media Intern
Zen Hard
Marketing Internship
A non-profit startup is seeking a talented social media marketing intern. Interest in being of service to others is a must. Please do not apply if you're not interested in this non-profit's mission statement. Refer to zenhard.org and apply accordingly.
The ideal candidate must be proficient in Hootsuite and MailChimp and be able to take over existing accounts. A number of initial small bite-sized projects are required to continue setting up the foundational structure for this non-profit.
The ideal candidate will be responsible for all aspects of social media marketing efforts including copy, layout and design, execution (coding and scheduling), and evaluation. An eye for visual design, adept at social media analytics, forecasting, segmentation, personalization strategies and optimization, testing deliverability, and analyzing campaign data.
Primary Responsibilities
schedule daily content across multiple social platforms
grow and expand the non-profit's social media presence through engaging content and storytelling, including content ideation, and implementation schedules
ensure brand consistency in digital marketing and social media messages by working with the non-profit's graphic designer
respond to feedback/comments and drive customer engagement
work to align social media editorial calendars and strategy with other marketing activity.
work with website's e-commerce solution to announce new products and compose product descriptions.
assist in social media ad creation.'
Key qualifications
good editorial judgment, writing skills, and ability to capture brand's voice to reach new and established audiences.
deep understanding of social content trends and platforms.
basic understanding of graphic design.
exceptional writing and communication.
culturally relevant, with a deep interest in being of service to others.
This non-profit will be able to provide either college credit and/or compensation. Reply back with credit and/or compensation requirements.
Job Type: Internship
Work Location:
Internship Compensation: