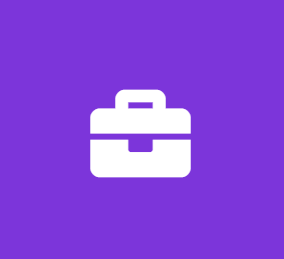 Digital Marketing Internship/ Social Media
SocialBuffs
Marketing Internship
Looking for immediate hire for an intern, unpaid position but possible full time employment offer at end of internship.
The Marketing intern will work closely with the Managing Partner and account managers on development and execution of upcoming digital marketing campaigns for major brands:
The intern will also:
Execute research projects as needed and present to the team.
Learn how to develop content calendars.
Provide operational support for data analytics, finance reconciliations, creative trafficking as needed.It will be a great way to expand your portfolio while also setting you up for a career.
Other required attributes:
Some experience with social media
Proficient skills in Word, PowerPoint and Photoshop
Photography and or video editing a strong plus.
Heavy attention to detail and strong organizational skills
Professional meeting etiquette
Respect for all people
Preferred Qualifications:
Proficient skills in Photoshop and Illustrator
Strong written and oral communication skills
Professional meeting etiquette
Job Type: Internship
Salary: $0.00 to $13.00 /hour
Experience:
Adobe Illustrator: 2 years (Preferred)
Social Media: 2 years (Preferred)
photography: 1 year (Preferred)
Photoshop: 2 years (Preferred)
Additional Compensation:
Work Location:
This Company Describes Its Culture as:
Innovative -- innovative and risk-taking
Aggressive -- competitive and growth-oriented
Outcome-oriented -- results-focused with strong performance culture