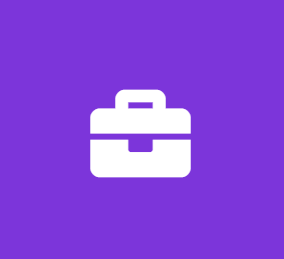 Social Media and Digital Marketing Intern
NEIWAI
Marketing Internship
Brand Introduction:
NEIWAI is a brand that bridges the heritage and quality of designing in Shanghai with a distinctly international aesthetic. NEIWAI focuses on liberating women through design-driven, comfortable and functional clothing that meets the needs of all women. Through intimate clothing, NEIWAI encourages women to celebrate themselves and their bodies in their most personal moments.
Since the brand's inception in 2012 in Shanghai, NEIWAI has rapidly evolved from women's favorite intimate brand to a lifestyle brand that produces loungewear, activewear and home collections. With headquarters in Shanghai and San Francisco, NEIWAI has over 400 employees, and is building an international lifestyle company.
We see everyone at NEIWAI not just as team members, but as humans. We're building a vibrant and inclusive work environment where we learn from each other. We embrace team members of diverse backgrounds, experiences, abilities and perspectives. We encourage you to consider where you want to have an impact and continuously support you to reach your professional goals. We are an equal opportunity employer and a fun place to work. Come join us at NEIWAI.
Role Purpose:
NEIWAI is looking for a socially – savvy intern in our San Francisco office to support digital marketing team to build better consumer connection. As a general review, the Digital Marketing team communicates the brand experience through digital activations, social media, strategic partnerships and promotions, and facilitates online brand exposure to the customer. The intern will be introduced to the inner-workings of the premium clothing industry and must be prepared to work responsibly in a fast-paced start-up environment. We provide awesome opportunity to learn new skills through training and job learning.
We are looking for students to work remotely in U.S and join us full-time in the Summer months.
Responsibilities:
Partner with Marketing team to explore digital marketing opportunities within U.S urban market.
Assist with the design and content management for NEIWAI's digital marketing channel
Image selection, modification and optimization for use in several digital media using Adobe Creative Cloud applications
Work closely with marketing content teams to maximize the effectiveness of web-based content
Support larger campaign initiatives with creative ideas for driving leads
Assist Digital Marketing team in the creation of reports to demonstrate performance of digital marketing activities
Assist in the creation and distribution of corresponding social media in support of campaign activity
Market support and other tasks assigned;
Qualifications:
Working towards marketing/communication/digital media degree
Familiar with Facebook, Instagram and Twitter
Good knowledge about photo & video editing tools as: Adobe Creative Cloud, Photoshop, Unfold, Ripl, Mojo
Interest in learning Google Analytics and/or other data analysis tools
Detail oriented
Available to work effectively with a high tolerance for ambiguity and fast changing start-up environments
Can work a minimum of 24 hours a week;
Microsoft Office software suite experience (Outlook, Word, Excel, PowerPoint)
Job Type: Internship
Salary: $15.00 to $17.00 /hour
Experience:
Content Marketing: 1 year (Preferred)
Social Media Marketing: 1 year (Preferred)
Photo Editing: 1 year (Preferred)
Digital Marketing: 1 year (Preferred)
Location:
San Francisco, CA (Preferred)
Work authorization:
Additional Compensation:
Work Location:
One location
Multiple locations
Internship Compensation:
This Company Describes Its Culture as:
Detail-oriented -- quality and precision-focused
Innovative -- innovative and risk-taking
Outcome-oriented -- results-focused with strong performance culture
Team-oriented -- cooperative and collaborative
Schedule: