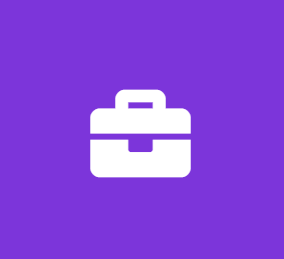 Music Production Internship
Dawty Music Group
Mechanical Engineering Internship
Founded in 2008, Dawty Music is a platinum duo production team based in San Diego, CA, where it continues to create music that expands well beyond its West Coast headquarters. Dawty Music has perfected its multitude of styles to develop a plethora of tracks, from Hip-Hop and R&B to Pop and EDM. Dawty Music has also earned credits with French Montana, Estelle, Janelle Monae, Ne-Yo, Wale, Boyz II Men and Mya, Teddy Riley, with many more to come in 2020. We specialize in production, writing, mixing & mastering, publishing, movie scoring, marketing, event planning and visuals. Internships with Dawty Music are designed as a program for individuals who are interested in pursuing a career in music production and/or talent representation. Interns work closely with staff to gain relevant experience and educational training in a real world environment. We are looking to fill a 3 day per week, unpaid position. Intern candidates must be willing to make a 4 month commitment. Office hours will be discussed at the time of the interview, but will be flexible
Description
Your job will be to assist engineers, producers, musicians and recording artists in audio production work, music for video and film, commercials, library music, etc. Also requires the ability to effectively support producers, composers and other disciplines while they work in the audio production facilities.
You will be responsible for:
Client outreach: contact new artists and brands to expand clientele and sell tracks
Assisting executive producer with registering songs and copyright IP
Assisting executive producer with P.R.O, soundexchange, etc.
Assisting executive producer with bouncing files and recording process
Requirements
We're looking for highly organized, dependable, and trustworthy individuals with a love for music and the entertainment industry. In addition applicants must have the ability to self-motivate, an eagerness to learn, and an easy-going, can-do attitude. Most of all, applicants must respect the confidentiality of our clients. This position is ideal for candidates looking to work in a fun, fast-paced environment and contribute to developing not only the brands of our clients but our company brand as well. You will gain insight on how the entertainment industry runs and will have the chance to gain your own connections and build your network.
At least 1 years experience in music production in a professional setting
Proficient in ProTools ( Proficiency in Reason 11, Adobe Creative Suite and Microsoft Office is a plus)
Musical knowledge (DAW experience is a plus)
Proactive approach and ability to work on multiple competing priorities and projects
Creativity
Effective communication skills with a variety of public figures
Strong communication skills both written and verbal
Positive attitude and great team spirit
Results oriented
3 - 6 Months minimum
Job Types: Part-time, Internship
Experience:
A&R/Entertainment: 1 year (Required)
Education:
Location:
Rancho Santa Fe, CA (Preferred)
Work Location:
Benefits:
Internship Compensation: