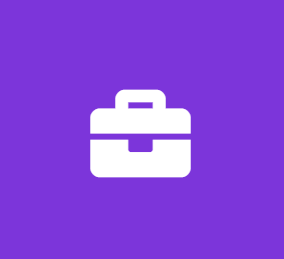 Intern Business Analyst Procurement
Volvo
Business Internship
Want to join us on our exciting journey?
Volvo Cars is on an exciting journey, redefining the automotive experience by innovating to make people's lives less complicated. We offer you a once-in-a-lifetime chance to make an impact in a company with unique opportunities to grow and make a true difference.

Program Summary :

About the program:
The Student Internship Program at Volvo Cars in Charleston is designed to introduce students to the fast paced, high tech, and ever changing industry of automotive manufacturing. In this program students will receive direct hands on learning experiences and a deeper understanding of lean principles and lean manufacturing processes.
We offer paid full-time work and a safe learning environment, for our interns to practice applying the knowledge gained in the classroom in a professional environment.

More about us:
The factory in South Carolina is currently responsible for assembling the Volvo S60, mid-sized sedan. The American-built S60s are exported around the world through the Port of Charleston. Our plant employs nearly 1300 employees and sits on 1,600 acres of land in Ridgeville South Carolina, just a short drive from Charleston.

Department Summary :
Procurement consists of two areas: Indirect Procurement and Direct Material. This position is within Direct Material, who is responsible for purchase of material to advanced projects, new projects and running production. We have the responsibility to buy most localized parts as well as challenge existing part /tooling set up for imported material.

Key deliverables for Direct Material is to drive right supplier quality, cost and timing for new vehicle programs, cost efficiency, managing supply base, risk management and commodity strategies etc. We work closely with EU and China Purchasing, R&D, manufacturing, the quality functions in the company and other stakeholders. The purchasing work are conducted in one global process and governance. The entire Procurement team is around 80 people in Charleston.

As a business analyst intern you will work closely with the line of business as well as with the Strategy and Business Office within Procurement. The intern will work with identifying, building and implementing IT- and business solutions that will enhance and support the global ways of working. Please note that the role does not require coding knowledge, since we are working with a non-code software. Although, a thorough understanding of excel and similar programs are required.

Educational Preferences:
Preferred Major/s: Business or IT
Level of education: Junior/Senior

Competencies/Requirements :

Ability to interact cross-functionally and to act in a multi-cultural environment.
Ability to work cooperatively in team environment.
Strong ability to organize and prioritize own work and to manage multiple tasks.
Positive mind-set and pro-active attitude, must be a self-starter.
Well-organized working methods and ability to report in a structured and concise format.
Strong interest of developing an organization and to work in close relationship with key stakeholders
Strong analytic skills and continuously look for improvement opportunities
Good knowledge of excel is a requirement, coding experience is a bonus

Please note this job description is not designed to cover or contain a comprehensive listing of activities, duties or responsibilities that are required of the employee for this job. Duties, responsibilities and activities may change at any time with or without notice.

External candidates
Please note this role does not offer Visa sponsorship.

Internal candidates
Please note this role is not approved for international assignment or Visa sponsorship. Local candidates only

Who are we?
Everything we do starts with people. Our purpose is to provide freedom to move, in a personal, sustainable and safe way. We are committed to simplifying our customers' lives by offering better technology solutions that improve their impact on the world and bringing the most advanced mobility innovations to protect them, their loved ones and the people around them.


Volvo Cars' continued success is the result of a collaborative, diverse, and inclusive working environment. The people of Volvo Cars are committed to making a difference in our world. Today, we are one of the most well-known and respected car brands, with over 40,000 employees across the globe. We believe in bringing out the best in each other and harnessing the true power of people. At Volvo Cars your career is designed around your talents and aspirations so you can reach your full potential. Join us on a journey of a lifetime as we create safety, autonomous driving and electrification technologies of tomorrow.