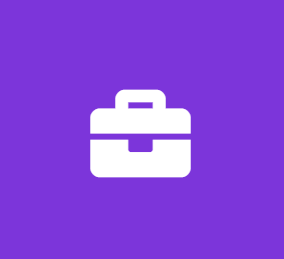 Social Media/SEO Internship
Moesel Clothing
Marketing Internship
About ATX Interns:
ATX Interns is an experiential learning program designed for students in Communication, Marketing, Business or Creative fields of study. This internship program allows students and recent grads the opportunity to hone skills in a real-life setting, alongside local creators, artists and makers. As part of this program, students will network with other professionals, gain industry insight and learn valuable workplace readiness skills. Students will walk away having completed tangible projects and a work-based portfolio.
Client: Moesel Clothing
Moesel Clothing is an Austin-based children's lifestyle brand focusing on the ethical production of apparel and goods. All products are designed in Austin, Texas and produced by small manufacturing teams of home-based workers or womens' collectives in Peru, Guatemala, and Mexico. The design process highlights hand-crafted artistry and production creates employment opportunities for the makers. The goal of Moesel is to provide high-quality, stylish clothes and goods through ethical production, while supporting fair wages and economic growth for small home-based workers and artisans. Small-batch productions use locally-sourced materials and each item highlights hand-crafted artistry. Stylish products for kiddos, crafted by artisans. That's what Moesel is all about.
Website: www.moeselclothing.com
Title: Digital Marketing/Social Media Internship
Timeframe: 10-20hrs/wk
Dates: Feb 10-17th
Program length: 12- 14 weeks
Location: Remote, with weekly in-person meetings
Description
Conduct SEO keyword research to drive content strategy using tools such as Soovle, Spyfu & SEMrush and ubersuggest
Execute an inbound link strategy as determined from research
Compile website analytics trends using Google Analytics
Uncover new opportunities for optimization, strategy enhancement, and performance improvement
Learn Google's tools such as Analytics, Google My Business and Search Console and educate Moesel team
Develop content and copy for social media channels (Instagram and Facebook) as needed
Collaborate with Moesel team on marketing campaigns as needed
Integrate Instagram plug-in with Shopify e-commerce site
Research and set-up of Instagram direct sales platform
Write email copy and gather content for monthly email newsletter
Deploy monthly email newsletter, collect data on open rates/sales etc.
Gather sales data and compile monthly report
Support pop-up shop or events as needed
Qualifications
Excellent communication skills, including but not limited to writing, editing and proofreading.
Understanding and ability to utilize multiple digital and social media platforms.
Strong knowledge of Google Suite.
Ability to meet all assigned deadlines.
Exceptional organization and time management skills.
Working knowledge of Content Creation software (Canva, Photoshop etc.)
Strong research skills.
Working knowledge of Google Analytics.
Basic understanding of SEO and keyword strategies.
Responsibilities
Experience & Skills
Prior marketing, writing, communication or social media experience
Some college coursework preferred
Self-starter with an entrepreneurial attitude
Who this is for:
If you're interested in learning more about micro-enterprise, love fashion or textiles and are passionate about female empowerment by supporting artisans, this is the internship for you! Applicants will earn the ins and outs of digital marketing including content development, growth hacking, social outreach, SEO and web analytics.
What you get:
Real-life experience in communication, marketing, business and/or entrepreneurship
Hands-on training using tools such as Shopify, Mailchimp, Google Analytics
An inside look at what it's like to build and maintain an e-commerce store
How to apply:
Email a cover letter, resume and answer the following questions:
Who inspires you and why?
What do you hope to gain from this experience?
Why are you interested in the artist/creative/maker space?
ATX Interns meets bi- weekly for a 2 hour experiential learning seminar with other program attendees. During this time interns will work on portfolio pieces, hear from guest speakers and learn valuable strategies to take back to individual internship placements. Applicants must be able to attend any/all meetings in order to be considered for this program. Days and times TBD based on group availability.
Job Type: Internship
Salary: $0.00 /hour
Application Question:
Who inspires you and why?
What do you hope to gain from this experience?
Why are you interested in the artist/creative/maker space?
Additional Compensation:
Work Location:
Benefits:
Flexible schedule
Professional development assistance
Internship Compensation:
This Job Is:
A good job for someone just entering the workforce or returning to the workforce with limited experience and education
Schedule: