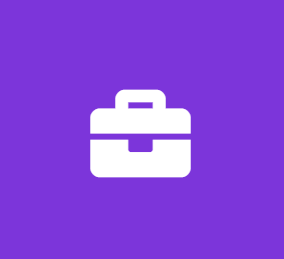 Business Analyst Intern
Unisys
Business Internship
Summary / Description
Unisys Federal 2020 Summer Internship Program – Business Analyst to work with our Homeland Security Team
Business Analyst: Area of Study- Computer Science, Information Systems, Technology Management, Business degree programs
Unisys Federal has 1 paid internship openings for 10 weeks during summer 2019. During the internship, in addition to work experience, interns will receive ITIL Foundations & Amazon Web Services Foundations certification training and certification exam coaching with a goal to achieve certifications. All paid for by Unisys. Also, our goal is to award contingent offer letters to those that are interested in working for Unisys upon graduation and support efforts to get your clearance processed during that time.
Job Description
Unisys is a global leader in the IT Services Industry. We are always looking for bright and driven people who have a strong desire and interest in business operations and want to further develop their skills. If you are interested in challenging work, being part of a team, and solving complex problems through business intelligence, analytics, reporting and process development/reengineering– then Unisys is right for you!
How You'll Contribute:
Write process reports and manuals for the benefit of end users
Assist operations analysis team in gathering and analyzing project requirements and transferring this information to other members within the team
Bring a fresh outlook to current processes
Analyze financial data looking for trends, anomalies, improvements
Requirements
Qualifications - What You'll Bring:
Must be self-motivated and take initiative to continually meet with team leads
Balance competing projects and tasks
Motivation: Curiosity, creativity and passion for process improvement, design, development; and identifying out of the box financial solutions to tough problems.
Leadership: Good organizational leadership skills working with senior management to individual contributors
Problem Solving: ability to quickly identify and resolve problems and to gather and analyze information skillfully
Oral and written communication: Able to convey thoughts and vision in a confident and clear manner
Essential Qualifications:
Demonstrate analytical capability and strong Microsoft Excel Skills
Strong writing and presentation skills
Ability to work at the detailed level and not lose site of the big picture
Ability to summarize and effectively communicate information
Willingness to learn and take on a multitude of new tasks
Be a self-starter, self-motivated and self-directed
Flexibility to work in a constantly changing environment
Must have completed your junior year in college and have a minimum 3.5 GPA
Summer Intern Program- 2020 requirements:
Must have completed Junior year in College; be a rising Senior
Currently studying in one of the following focus areas: Computer Science, Information Systems, Technology Management, Business degree programs
US Citizenship required
Ability to obtain and maintain a security clearance if offered a post-graduation, permanent opportunity after completion of the internship.
Summer Intern Program- 2020 benefits:
Paid: $18.00/hr; 40 hours per week
Duration 10 weeks, starting in June
ITIL Foundations & Amazon Web Services Foundations Certification training, certification exam coaching
Lunchtime brown bags on Career development, internal speakers, business presence success, etc.
Please send your resume to
[email protected]
with a cover letter outlining which of the positions above you are interested in (can be more than one), your current GPA, and why you feel you are interested in and would be an asset to Unisys' internship program.
We look forward to hearing from you!!!
About Unisys
Do you have what it takes to be mission critical?


Your skills and experience could be mission critical for our Unisys team supporting the Federal Government in their mission to protect and defend our nation, and transform the way government agencies manage information and improve responsiveness to their customers. As a member of our diverse team, you'll gain valuable career-enhancing experience as we support the design, development, testing, implementation, training, and maintenance of our federal government's critical systems.


Apply today to become mission critical and help our nation meet the growing need for IT security, improved infrastructure, big data, and advanced analytics.

Unisys is a global information technology company that solves complex IT challenges at the intersection of modern and mission critical. We work with many of the world's largest companies and government organizations to secure and keep their mission-critical operations running at peak performance; streamline and transform their data centers; enhance support to their end users and constituents; and modernize their enterprise applications. We do this while protecting and building on their legacy IT investments. Our offerings include outsourcing and managed services, systems integration and consulting services, high-end server technology, cybersecurity and cloud management software, and maintenance and support services. Unisys has more than 23,000 employees serving clients around the world.


Unisys offers a very competitive benefits package including health insurance coverage from first day of employment, a 401k with an immediately vested company match, vacation and educational benefits. To learn more about Unisys visit us at www.Unisys.com.
Unisys is an Equal Opportunity Employer – Minorities/Females/ Veterans/Individuals with Disabilities/ Sexual Orientation/Gender Identity


#FED#