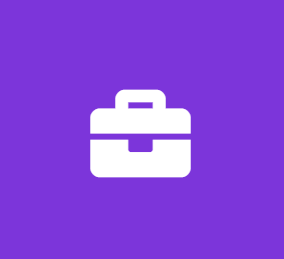 Data and Business Intelligence Intern - Fall 2020
Republic Airways
Business Internship
Republic Airways, based in Indianapolis, is growing to a fleet of over 220 Embraer 170/175 aircraft and offers scheduled passenger service with about 1,000 daily flights to 100 cities in 40 U.S. states, Canada, the Caribbean and Central America. The airline provides fixed-fee flights operated under its major airline partner brands of American Eagle, Delta Connection and United Express. Our business strategy was developed by an experienced team of senior airline executives and incorporates sound business strategies and insights for the development and management of airlines operating throughout the United States. Our Vision, Mission, Guiding Principles and Culture Statement guide each decision we make and each flight we operate.
Program Overview and Benefits: Republic Airways is proud to offer an internship program that prepares students for the workforce. While we provide resources to help interns sharpen skills and make meaningful contributions in their department, we also provide the following during the internships:
Mentorship program
Ability to shadow various departments
Cross-departmental exposure through potential projects
Opportunities to work from the Company's various locations
Paid Holidays
Additional opportunities to work with other interns directly on projects
Service opportunities to work with Republic's various charitable partners
The possibility of traveling for work
Access to the corporate Fitness Center
DUTIES
To perform this job successfully, an individual must be able to perform each essential duty satisfactorily. Reasonable accommodation may be made to enable individuals with disabilities to perform the essential functions. Other duties may be assigned to this position as needed.
Performs entry-level professional work, gradually increasing in level of difficulty and responsibility as the intern receives on-the-job training.
Participates in long-term projects as assigned by their individual managers. These projects will help further the company's mission and goals.
Fully utilizes the capabilities and functions of standard office software applications such as data management, spreadsheet, presentation, and word processing in completing assigned projects.
May prepare reports, presentations, operational documents and correspondence containing descriptive, analytical, and evaluative content related to business and operational activities subject to review and editing by higher-level staff members.
Presents projects, ideas, and findings to higher-level staff members.
Performs other duties as assigned.
LANGUAGE SKILLS
Excellent verbal and written communication skills required. Ability to speak effectively before groups of customers or employees of organization.
DECISION MAKING/PROBLEM SOLVING ABILITY
Strong research and problem solving skills. Makes decisions and determines best methods to solve problems by referring to previously established precedents and policies. Impact of decisions is moderately low. Organized, with an ability to prioritize time-sensitive assignments.