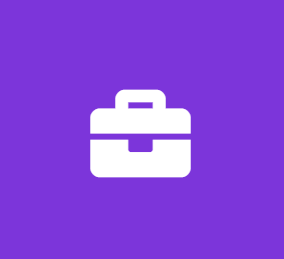 IT Developer Intern
Assetmark Trust
Software Engineer Internship
Job Description:
Position Summary
This Developer Intern will work on a small and collaborative team. They will work to deliver key pieces of functionality for one or more .NET applications at AssetMark. During this assignment, the Developer Intern will have an opportunity to work on all aspects of the application (UI, Application, and Database). This Developer Intern will be working under the direction of a seasoned Software Engineer/Developer.
Responsibilities:
Contributes to the completion of project deliverables and is accountable for the development, quality assurance, and support of the solution they deliver.
Follows business requirements, implements a set of specifications by coding, compiling and testing the application.
Work closely with the development team and business analysts to ensure code quality, accuracy and correct business solution has been developed.
Develop unit test cases/criteria to verify all functionality is working correctly.

Required Qualifications:

1-2 years of programming experience (coursework is ok).
Pursuing a Bachelor's or Master's degree in Computer Science, Computer Engineering, IT, or other related field.
3.0 minimum GPA on 4.0 scale.
.NET 4.x & .Net Core development (C# preferred)/ASP.NET Core/ReactJS/Node.js.
Basic knowledge of application development life cycle.
Database experience with Microsoft SQL Server.
Excellent communication skills, both verbal and written.
Excellent analytical and problem-solving abilities.
Ability to adapt and learn new technologies quickly.
Ability to interact with the end user.
Preferred Qualifications:
Asset Management industry experience.
Design pattern knowledge or experience.
Experience creating automated unit tests.
AssetMark, Inc. is a leading strategic provider of groundbreaking investment and consulting solutions created to serve independent financial advisors and help them create great outcomes for their clients. Through a consistent program of engagement, education and community-building, AssetMark brings like-minded advisors together to share their ideas, experiences and solutions. This collaboration guides our development of investment, client relationship and practice management tools that advisors can tap to help clients achieve their investment objectives and life goals.
We are always seeking bright, creative, energetic individuals who want to learn and grow with the company. AssetMark is an innovative organization, delivering the best services in the industry. We offer a rewarding work environment, competitive salaries, full benefits, and excellent opportunities for career growth. We are headquartered in the San Francisco Bay Area. We also have regional offices in Phoenix, AZ, Encino, CA, Atlanta, GA, Chicago, IL, and State College, PA. Become a part of our growing team today!