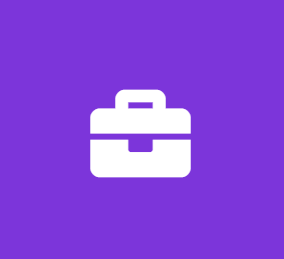 Application Developer Intern
Unisys
Software Engineer Internship
Summary / Description
We are currently seeking a motivated, career and customer oriented Application Developer Intern to join our team in Reston, VA to begin an exciting and challenging career with Unisys Federal Systems.
Job description:
Unisys is the global leader in the IT Services Industry. We are always looking for bright and driven people who have a strong desire and interest in technology and want to further develop their skills. If you are interested in challenging work, being part of a team, and solving complex problems through technology, business intelligence and analytics, and Agile practices – then Unisys is right for you!
How You'll Contribute:
Investigate new technologies and software development best-practices and how they could be applied to real world enterprise settings.
Work with product management to design solutions that meet requirements and business objectives
Develop software that adheres to our coding standards
Work with QA to develop testing strategies including integration test plans, test conditions, and expected test results.
Provide formal status reporting weekly.
Experience you will gain:
Pair development
Unit Testing
Agile
Writing clean, high quality code
Requirements
Qualifications - What You'll Bring:
Motivation: Curiosity, creativity and passion for technology, specifically application development.
Leadership: Good organizational leadership skills working with senior management to individual contributors
Problem Solving: ability to quickly identify and resolve problems and to gather and analyze information skillfully
Oral and written communication: Able to convey thoughts and vision in a confident and clear manner
o Application or Web Development
o J2EE
o Continuous Integration / Continuous Deployment (CI/CD)
o AWS and/ or Azure experience preferable
Summer Intern Program- 2020 requirements:
Must have completed Junior year in College; be a rising Senior
Currently studying in one of the following focus areas: Computer Science, Computer Engineering, or related field
US Citizenship required
Ability to obtain and maintain a security clearance if offered a post-graduation, permanent opportunity after completion of the internship.
Summer Intern Program- 2020 benefits:
Paid: $19.00/hr; 40 hours per week
Duration 10 weeks, starting June
ITIL Foundations & Amazon Web Services Foundations Certification training, certification exam coaching
Lunchtime brown bags on Career development, internal speakers, business presence success, etc.
Please send your resume to
[email protected]
with a cover letter outlining which of the positions above you are interested in (can be more than one), your current GPA, and why you feel you are interested in and would be an asset to Unisys' internship program.
We look forward to hearing from you!!!
About Unisys
Do you have what it takes to be mission critical?


Your skills and experience could be mission critical for our Unisys team supporting the Federal Government in their mission to protect and defend our nation, and transform the way government agencies manage information and improve responsiveness to their customers. As a member of our diverse team, you'll gain valuable career-enhancing experience as we support the design, development, testing, implementation, training, and maintenance of our federal government's critical systems.


Apply today to become mission critical and help our nation meet the growing need for IT security, improved infrastructure, big data, and advanced analytics.

Unisys is a global information technology company that solves complex IT challenges at the intersection of modern and mission critical. We work with many of the world's largest companies and government organizations to secure and keep their mission-critical operations running at peak performance; streamline and transform their data centers; enhance support to their end users and constituents; and modernize their enterprise applications. We do this while protecting and building on their legacy IT investments. Our offerings include outsourcing and managed services, systems integration and consulting services, high-end server technology, cybersecurity and cloud management software, and maintenance and support services. Unisys has more than 23,000 employees serving clients around the world.


Unisys offers a very competitive benefits package including health insurance coverage from first day of employment, a 401k with an immediately vested company match, vacation and educational benefits. To learn more about Unisys visit us at www.Unisys.com.
Unisys is an Equal Opportunity Employer – Minorities/Females/ Veterans/Individuals with Disabilities/ Sexual Orientation/Gender Identity


#FED#