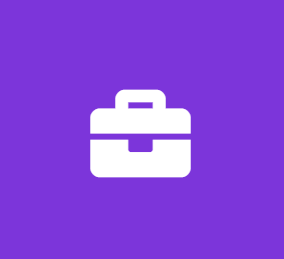 Shelter Support Advocate - Internship
Hope Haven of Cass County, Inc.
Customer Support Internship
Internship
Shelter Support Advocate Internship Description
1. Primary responsibility is to provide a safe and supportive environment for all shelter residents
2. Works with supervisors of DV/SV from the initial point of contact through program exit providing confidential and quality care, personal advocacy, and non- discriminatory services to those fleeing domestic violence
3. Represents Hope Haven in a courteous, friendly, knowledgeable and professional manner.
Essential Functions: The following duties are normal for this position. The omission of specific statement of the duties does not exclude them from the classification of the work is similar, related or a logical assignment for this classification.
Other duties may be required and assigned.
Demonstrates sensitivity and supports those in crisis. Is non-judgmental and tactful in words and actions
Answers hotline calls, provides safety planning, and documents call in AVS in an accurate and timely manner
Conducts intakes and orientation with new shelter residents and exit interviews with residents leaving the shelter
Is knowledgeable and able to implement language services for limited English Proficiency or deaf/hard of hearing
Maintains client and agency confidentiality
Maintains safety and security of premises securing doors, monitoring cameras, calling 911 in emergencies or following all protocol for safety and security; Implements any emergency procedures when necessary
Provides crisis intervention, emotional support, and information and referrals to resources
Provides hospital response and advocacy for survivors of sexual assault as needed or required
Completes and fills clients "Needs Work Orders" as needed or required
Leads or assists with house meetings, resource coordination and referral or other client-based needs as directed by shelter manager or directors
Provides tactful coaching and empathetic support to residents experiencing behavior problems with children
Assist with children's activities and provides childcare as appropriate or directed by shelter manager or directors
Provides assistance and oversight to volunteers as needed
Maintains timely and accurate documentation of shift/resident activity in ALICE; Reports noteworthy information during the shift and in the staff communication log
Participates in staff meetings, in-service training, and other approved/ assigned educational opportunities
Adheres to organization policies and follows instructions as directed
Cleans and prepares vacated bed and bathrooms (strips/washes linens, towels, dust, vacuums) so rooms are immediately ready for incoming clients
Provides routine maintenance and organization of shelter premises per shift "upkeep" assignments documenting any shelter maintenance and supply needs for shelter manager. Facilitate and assist with the stocking of supplies, pantry items, timely meal preparations and clean up
Sorts donations for disbursement as instructed
Job Type: Internship