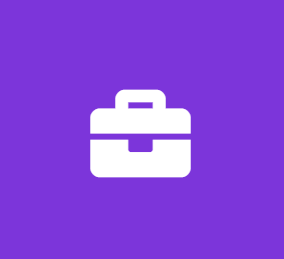 Social Media Intern
Watcher Entertainment
Marketing Internship
We are seeking a creative, enthusiastic and data-driven Social Media Intern to play an integral role in helping shape, grow and execute our social content strategy. We have a vocal and growing audience, and would love to bring in someone who can connect with, engage, and activate that community.
The ideal candidate should be knowledgeable and skilled at social posting across top platforms, social listening, and content creation. We're looking for someone creative, socially-intuitive, collaborative, has a love of youtube & social content, self-motivated and has excellent writing and organizational skills.
This person should also be familiar with how to measure successful posts, and use data to help guide their initiatives & strategies.
Responsibilities:
Create and execute social media strategy for Watcher Entertainment and its shows across our core social accounts (Instagram, Twitter, Tumblr, TikTok, Discord, Facebook, YouTube Community Page).
Create/produce daily & weekly assets for our social accounts- including photos, videos, stories & memes.
Collaborate with show producers and talent on their personal socials to help them support content strategies.
Take lead in posting social content across platforms- building out a comprehensive calendar for social growth.
Track data on engagement with each post (followers, likes, comments, shares, views, etc.) and use this data to inform future posting strategy
Be an engaged leader in our Discord community. Listen to the concerns of our most dedicated audience, and use their feedback to help inform our social strategy and our show content.
Track trending topics and social trends- creatively find ways for the Watcher brand to engage with them and grow our audience.
Pitch ideas for growing brand awareness and shows!
Requirements:
Must have working knowledge/be comfortable working in Photoshop & Adobe Premiere
Must submit examples of your work, including, but not limited to: personal socials, fan accounts, corporate accounts (that you curated), and assets built/posted on aggregate sites.
Must be 18 years of age or older
Must have authorization to work in the U.S.
Must be able to work on-site in West Hollywood, CA
Internship positions are paid and do not require school credit
Job Type: Internship
Salary: $15.00 /hour
Experience:
Social Media: 1 year (Preferred)
Location:
Los Angeles, CA 90046 (Required)
Work authorization:
Application Question:
What is your favorite Watcher Show?
Work Location:
Benefits:
This Job Is:
A "Fair Chance" job (you or the employer follow Fair Chance hiring practices when performing background checks - learn more at https://start.indeed.com/fair-chance)
Open to applicants who do not have a college diploma
Schedule: