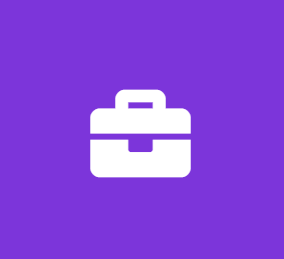 Marketing Intern - SUMMER
Haymarket Media Inc.
Marketing Internship
Haymarket Media, Inc. is seeking a
Marketing Intern
to join our
Medical Communications
team. This position is located in our
New York, NY
office.
Job Overview:
The Marketing Intern will work closely with the entire Campaign Performance team (the Marketing Director and five additional team members) in the promotion of our online websites, articles, and CME activities on behalf of all Haymarket Medical Communications brands, PRI, myCME.com, and Haymarket Medical Education.
This eight-week summer internship program will run from June 15 to August 7, 2020. This is a paid, full-time internship and is not for college credit.
Responsibilities:
Assist with marketing campaigns to ensure achievement of participation goals for each initiative, including:
Write copy of promotional emails
Schedule emails via Quickbase
Review stats and analytics for results from emails, PPC campaigns, and ad modules
Assist with the development of PPC and retargeting campaigns in Google, Bing, Facebook, and other platforms
Perform ongoing keyword research to optimize campaigns
Update CME tracking documents via Google Sheets
Develop ad modules in Lytics
Assist with competitive analysis
Assist in contributing research, insights, and strategy recommendations
Other marketing initiatives as assigned
Skills and Requirements:
Rising Junior or Senior preferred; candidate must be pursuing a Bachelor's degree in Marketing or Communications
Strong attention to detail
Excellent time management and communication skills
Self-starter who can multitask, solve problems, and take ownership of projects
Ability to forge strong working relationships with a variety of colleagues
Ability to adapt to and operate effectively in a fast-paced and evolving team environment
Experience with Google Ads, Bing Ads, and Facebook Manager
Experience with PowerPoint, Google Slides, Google Sheets, and Excel
Must provide own housing and transportation to and from work
About Haymarket:
Haymarket has its heart and soul in publishing and media. Since the company was founded half a century ago, Haymarket has always prided itself on being a highly creative business, with an unrelenting focus on the quality of the products and the people. The philosophy has always been quite simple: only by having the highest quality individuals can you produce the highest quality products, combining the best in content, design, production and customer services. Globalization is opening up the world further and provides many opportunities for growth. Haymarket has offices around the world and many of the titles are now truly global brands. Haymarket serves a broad spread of business markets, from marketing to medicine to technology along with exhibitions and live events. Predicting the shape of the business in 3, 5, or 10 years is almost impossible; and the unpredictability is part of the appeal. Haymarket aims to be the perfect company to work with or for – we have the processes and attitude that ensure quality and consistency, and an entrepreneurial spirit that makes every day rewarding.
An equal opportunity employer, Haymarket Media does not discriminate in hiring or terms and conditions of employment because of an individual's race, color, religion, gender, gender identity, national origin, citizenship, age, disability, sexual orientation, marital status, or any other protected category recognized by state, federal, or local laws.