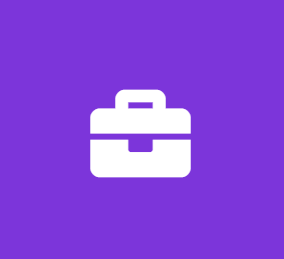 CPS Developer Intern
Raytheon
Software Engineer Internship
Cyber Protection Solutions (CPS) is looking for a few interns to advance several projects related to cyber security operations. The ideal candidate should have solid understanding of programming concepts, use of code repository, and IDE.
The development team is based in our Dulles, VA office.
Key Responsibilities:
Working on a team of software developers to deliver projects to support the Cyber Security Operations team and CPS Security Service offerings.
Work with Development Project Managers and manage the transition from analysis through to design and delivery.
Work with users and stakeholders to gather requirements for applications and services.
Provide progress updates to Development Project Managers to ensure the management of any delivery risks or concerns.
Work with other teams in Raytheon to ensure alignment and coordination across operations as part of the seamless implementation of existing and new systems.
Work on a wide range of projects involving the implementation of new and existing systems, solutions, and processes.
Required Technical Skills and Experience:
Current experience with Linux-based development
Strong ability and desire to quickly learn new technologies
Understanding of the full lifecycle development process, including understanding business and functional requirements, developing technical designs, implementing scalable solutions, and object-oriented design and analysis
Experience in requirements capture, analysis techniques, and process improvement approaches
Beginner level knowledge of databases
Familiarity of Unit Tests and Testing Frameworks
Familiarity of Continuous Integration and Delivery (Build/Deployment Plans)
Familiarity of API Design and Development
Familiarity of system integration with SaaS type offerings (Salesforce, ServiceNow)
Source control management tools (Git)
Desired Skills
:
Excellent verbal and written communication skills
Familiarity with Agile Software Development (Scrum)
Familiar with Atlassian Suite (Confluence, Jira, BitBucket, Bamboo)
Ability to work in a dynamic and collaborative team environment
AngularJS, Node.JS, Databases (mySQL, PostgreSQL, noSQL), Python, Django, Docker, Kubernetes, Cloud services (preferably AWS/Azure), API development, full application development, and POC/greenfield application development
Excellent detail-oriented, problem solving skills
Dependability and commitment to projects/tasks
Required Education:
Candidate must be enrolled in an accredited college or university, pursing a degree in a STEM-related field. A GPA of 3.0+ is strongly desired. Please include your GPA on your resume and a copy of your current transcript with your application
This position requires either a U.S. Person or a Non-U.S. Person who is eligible to obtain any required Export Authorization.
156317
Raytheon is an Equal Opportunity/Affirmative Action employer. All qualified applicants will receive consideration for employment without regard to race, age, color, religion, creed, sex, sexual orientation, gender identity, national origin, disability, or protected Veteran status.