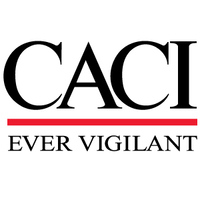 Peoplesoft Developer (HCM) -Jr-mid level
CACI
Software Engineer Internship
Job Description
CACI is making a significant impact to the Army by developing and integrating the Army's Integrated Personnel and Pay System-Army (IPPS-A). IPPS-A is the Army's future Web-based Human Resources (HR) solution to provide integrated HR capabilities across all Army Components. IPPS-A is designed to alleviate the Army's current reliance on 45 stove-piped HR systems that do not efficiently share information with one another. As a result of its implementation, IPPS-A will provide a centralized resource for Soldiers, Leaders, and HR Professionals to better manage personnel and pay information. Join us to be a part of this exciting and monumental effort. Once complete, IPPS-A will be the largest integrated personnel and pay system in the world!
What You'll Get to Do:
Support all areas of PeopleSoft development including, but not limited to, building bolt-on components, customizing delivered objects, creating integration services (IB), configuring and developing workflow (AWE), applying retrofits (PUMs), and building batch processes/reports (AE, SQR) on a large scale ERP program.
You'll Bring these Qualifications:
Must have an Active Secret clearance.
Bachelor's degree in Computer Science, Information Systems, or another technically relevant degree.
Knowledge of required processes for a successful implementation of all project life cycle stages from requirements gathering through implementation and enhancements.
Possess knowledge of application modeling principles, concepts and techniques.
Must have strong analytical skills and can demonstrate strong problem-solving skills.
Ability to communicate in a clear and concise manner and demonstrate success working in Integrated Product Teams (IPTs).
Ability to meet deadlines and manage multiple, dynamic priorities.
Ability to work collaboratively in a team environment with a strong focus on customer service and solution ownership.
2-4 years of overall technical experience in system design, project development and production support of large applications/systems, specifically PeopleSoft ERP
These Qualification Would be Nice to Have:
2-4 years of overall technical experience in system design, project development and production support of large applications/systems, specifically PeopleSoft ERP
PeopleSoft Development experience including, but not limited to:

Building bolt-on components end-to-end (components, pages, records, fields, etc.)
Customizing delivered objects and understanding object inheritance
Batch processing skills: Application Engines, SQR, etc.
Report development skills: XML Publisher, SQR, Query Manager, etc.
Integration skills: Integration Broker (IB), Component Interface (CI)
Other skills: Approval Workflow Engine (AWE), upgrade activities

SQL experience including, but not limited to:

Complex data mining
Performance tuning
What We Can Offer You:
We've been named a Best Place to Work by the Washington Post.
Our employees value the flexibility at CACI that allows them to balance quality work and their personal lives.
We offer competitive benefits and learning and development opportunities.
We are mission-oriented and ever vigilant in aligning our solutions with the nation's highest priorities.
For over 55 years, the principles of CACI's unique, character-based culture have been the driving force behind our success.
Job Location
US-Arlington-VA-VIRGINIA SUBURBAN
CACI employs a diverse range of talent to create an environment that fuels innovation and fosters continuous improvement and success. At CACI, you will have the opportunity to make an immediate impact by providing information solutions and services in support of national security missions and government transformation for Intelligence, Defense, and Federal Civilian customers. CACI is proud to provide dynamic careers for employees worldwide. CACI is an Equal Opportunity Employer - Females/Minorities/Protected Veterans/Individuals with Disabilities.