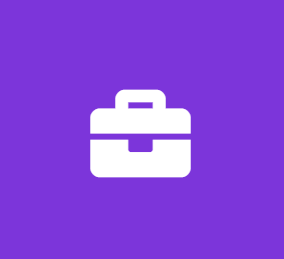 2020 Summer Internship, General Business (Bachelors)
Yale New Haven Health
Business Internship
Overview
To be part of our organization, every employee should understand and share in the YNHHS Vision, support our Mission, and live our Values. These values - integrity, patient-centered, respect, accountability, and compassion - must guide what we do, as individuals and professionals, every day.
Discover the Challenges of a Student Internship
At Yale New Haven Health, an internship on the business side of the healthcare industry presents exciting opportunities to explore the multifaceted nature of business, finance and information technology in this dynamic field. Interns enjoy exposure to billing, general accounting, financial reporting, budgeting, Human Resources, Purchasing, Supply Chain, Community/Government Relations, Pharmacy, Information Technology, and Patient Safety/Quality in one of the leading healthcare systems in the northeast.
Responsibilities
During this internship, students enjoy a hands-on challenge in a range of settings where learning and professional growth are everyday experiences. Our commitment to ongoing education and advancement enables our interns to gain business skills and awareness of career paths they might not otherwise have considered.
Through this internship program, students:
Gain exposure to the business side of health care with long-term potential for managerial responsibility.
Enjoy a diverse, multicultural environment where their efforts are supported by a dynamic, family-friendly atmosphere that values commitment, skill, and collaboration.
Have the opportunity to work with a supportive team and be mentored by highly professional staff
Learn the importance of customer care and patient experience.
The following divisions are looking for student interns this summer:
Corporate Business Systems (Billing, Patient Access, Customer Service)
Corporate Supply Chain
Finance including Accounting, Accounts Payable, Budgeting, Financial Reporting, Internal Controls, Revenue Management, Tax, and Treasury
Human Resources including Benefits, Recruitment, and Training
Community Health
Clinical Integration/ Population Health
Chief Medical Office including Patient Safety & Quality
Information Technology
Patient Experience
Pharmacy Business Services
Post-Acute Care
Qualifications
The candidate should be entering their junior or senior year (Fall 2020) pursuing their bachelor's degree in one of the related fields (Business, Finance, Supply Chain, Information Technology, etc)
Job Type: Internship
Education:
High school or equivalent (Required)