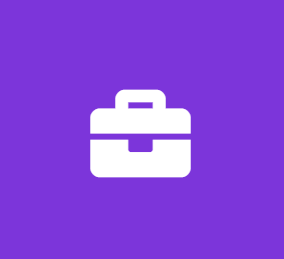 Editorial and Sales Intern - SUMMER
Haymarket Media Group
Marketing Internship
This eight-week summer internship program will run from June 15 to August 7, 2020. This is a paid, full-time internship and is not for college credit.
Division
Business Media (US)
Department/Brand
Medical, Marketing & Media (MM&M)
Job Category
Internships & Apprentices , Editorial & Content Creation , Sales & Commercial
Full Time / Part Time
Full-time
Permanent / Fixed Term Contract
Fixed Term
Haymarket Media, Inc. is seeking an
Editorial and Sales Intern
to join our
MM&M
team. This position is located in our
New York, NY
office.
Job Overview:
Envisioning a career in content/publishing/media? Start building your resume with a hands-on internship at MM&M, one of the most respected B2B media brands in the healthcare publishing landscape. The summer intern will help create editorial content for online and print, as well as support the sales and marketing staff. This role will work under the guidance of senior editorial and publishing leadership and get experience on both sides of the media equation.
Responsibilities:
Research/report/write news stories and edit articles on the intersection between marketing and healthcare
Assist editors in building digital content packages designed to maximize UX and draw site traffic
Create content for both online and print
Manage social media and video interviews at brand's live events
Conduct market research within both competitive and non-competitive space to identify trends and intelligence on competition
Assist sales team surrounding coordination of its various media programs including interaction
Creating insights from reader interactions with the brand into potential actionable commercial offerings
Skills and Requirements:
A demonstrated interest in communications or science
Rising Junior or Senior preferred; candidate must be pursuing a Bachelor's degree in related major such as English, creative writing, communications, or any of the sciences) and have at least 3 semesters of coursework completed
Solid writing ability (please provide 3 writing samples, published or non)
Proficiency and familiar with Word, Google Docs, and major social media platforms
Video shooting/editing experience a plus
Personable and a team player
Must provide own housing and transportation to and from work
About Haymarket:
Haymarket has its heart and soul in publishing and media. Since the company was founded half a century ago, Haymarket has always prided itself on being a highly creative business, with an unrelenting focus on the quality of the products and the people. The philosophy has always been quite simple: only by having the highest quality individuals can you produce the highest quality products, combining the best in content, design, production and customer services. Globalization is opening up the world further and provides many opportunities for growth. Haymarket has offices around the world and many of the titles are now truly global brands. Haymarket serves a broad spread of business markets, from marketing to medicine to technology along with exhibitions and live events. Predicting the shape of the business in 3, 5, or 10 years is almost impossible; and the unpredictability is part of the appeal. Haymarket aims to be the perfect company to work with or for – we have the processes and attitude that ensure quality and consistency, and an entrepreneurial spirit that makes every day rewarding.
An equal opportunity employer, Haymarket Media does not discriminate in hiring or terms and conditions of employment because of an individual's race, color, religion, gender, gender identity, national origin, citizenship, age, disability, sexual orientation, marital status, or any other protected category recognized by state, federal, or local laws.