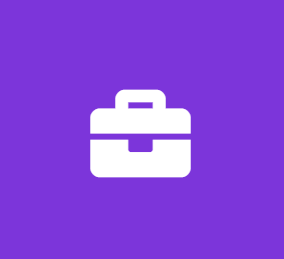 Experiential Marketing Intern
Propac Marketing Inc
Marketing Internship
POSITION: Experiential Intern
Position Summary:
So, what will you do while you're here? Day to day, you'll partner with internal departments to help bring to life brand activations and experiences. That includes everything from brainstorming to boots-on-the- ground event coordination to learning behind-the-scenes production, materials sourcing and distribution. What do you get out of it? A better understanding of brand activation, a real-world agency environment, and maybe even bragging rights amongst your friends.
QUALIFICATIONS
Currently pursuing a Bachelor's Degree in Business, Advertising/PR, Marketing, Communications, Hospitality or a related field of study
Currently classified as a Junior or Senior
Have a passion for event and customer experience planning & management, including print production and procurement
Proficient in Microsoft Office and PC/Mac literacy
Ability to participate in a full-time (40 hours/week) summer internship program in our Plano, Texas office
Written/oral communication skills, organization, detail oriented, able to multitask, strong interpersonal skills, strong work ethic, highly flexible.
Sincere interest in growing and learning
INTERNSHIP DATES
Monday, June 1st, 2020 - Friday, July 31st, 2020
Hours
Monday-Friday, 9:30am-5pm