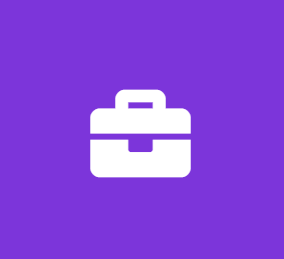 Summer Nursing Assistant - Intern
Catskill Regional Medical Center
Customer Support Internship
At Orange Regional Medical Center, you'll find the uncommon is common here. You'll find a healthcare leader that still maintains a sense of intimacy and a state-of-the-art facility with a tremendous sense of community. You'll find the benefits you deserve with the rewards you can see. You'll find the advancement, flexibility and resources to advance your career and provide the care that your patients need. Orange Regional Medical Center - successful careers are common here.
Orange Regional Medical Center (ORMC), is a 501(c)(3), non-profit organization. Formed by the merger of Arden Hill Hospital and Horton Medical Center, Orange Regional provides 353 beds and employs over 2,400 healthcare professionals including over 600 doctors. Orange Regional Medical Center has consolidated two existing campuses onto a single site in Middletown, New York. This completed facility is the first new freestanding hospital built in the State of New York in more than 20 years and is the largest medical center between the Tappan Zee Bridge and Albany.
Responsibilities
Open to Bachelor of Science-Nursing Sophomore students, who are available to join our float pool for 3 evening, night and/or weekend shifts per week, beginning June through August (possibility of continuance beyond the summer).

The Nursing Assistant performs assigned patient care tasks and other related unit duties, defined, and delegated under the direction of a Registered Professional Nurse/Licensed Professional Nurse.
1. 8-days paid training
2. Minimum work requirement of 3 to 4 (7.5) hour shifts per week.
3. Additional shifts may be available.
4. Alternating weekends required.
5. Schedule will be two weeks on nights and two weeks on evenings, alternating
6. 10 week commitment, inclusive of training.
7. NO scheduled vacations
8. BSN students only
9. Opportunity to remain with the hospital in a per diem capacity beyond the summer
10. Free participation in nursing professional practice/educational classes
Qualifications
Completion of a recognized Nursing Assistant Program or equivalent preparation and/or experience required.
High School graduate or G.E.D. equivalent preferred.
1 year of prior acute care experience preferred or CNA or completion of first clinical course in RN/LPN program.
CNA certificate preferred if experience is minimal.
Heartsaver current and ongoing.