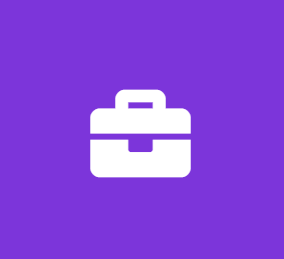 Summer Intern - Quality Control, Platform Reference Feasibility
Seattle Genetics, Inc.
Quality Assurance Internship
Summary:
Seattle Genetics is a growing and exciting biotechnology company focusing on transforming the world of oncology therapy with novel ADC and immunology technologies. If you have an interest in a career in biotechnology, we are look for enthusiastic intern(s) who want to apply their skills in the GMP environment of the Quality Control. As an intern you will get to work with staff at all levels as well as participate in networking activities with fellow interns, while tackling test method challenges! This project encompasses investigating the use of a platform reference for clinical programs.
Responsibilities:
Investigate the feasibility of the use of platform references across clinical programs. This will be accomplished by looking into impact to reference supply, cost savings, time savings, and test method ability to detect issues if this were to be implemented
The project will involve 50% laboratory sample testing and documentation and 50% report writing and presentation preparation
Train on analytics such as chromatography, capillary electrophoresis, compendial methods, and spectroscopy
Present to the department detailing the findings of the internship
Qualifications:
Minimum 1+ yr in college/university program, courses related to analytical chemistry/biochemistry, pharmaceutical sciences
Desire to learn and ability to do so quickly
Effective and demonstrable communication skills
Organized, with an ability to prioritize time-sensitive assignments
Drive, Focus, Creative and Flexibility
Basic laboratory skills such as chromatography, spectroscopy, and some understanding of protein chemistry
Protein chemistry knowledge and experience with biophysical analytical methods would be a plus
-
Note: This is a paid internship. This position is open to all students legally authorized to work in the United States. We are not able to offer visa sponsorships. While housing is not provided by SeaGen we make every effort to connect fellow interns to arrange for joint housing and ride sharing.
As the leading employer in our industry in the Pacific Northwest, Seattle Genetics is proud to offer a competitive total compensation package as well as a comprehensive benefits program designed to support the whole lives of our employees and their families. Benefits include medical, vision and dental coverage, group and supplemental life insurance, 401(k) with company match, tuition reimbursement, relocation assistance and much more. To learn more about Seattle Genetics, please visit www.seattlegenetics.com.
Seattle Genetics is an equal opportunity employer. All qualified applications will receive consideration for employment without regard to race, age, gender identity, sexual orientation, color, religion, sex, marital status, national origin, protected veteran status, disability status, or any other status protected by federal, state, or local law.