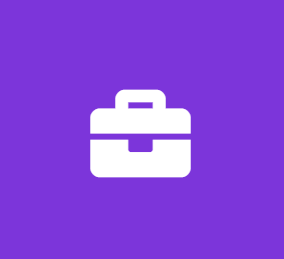 Marketing Internship
Local Fresh Marketing
Marketing Internship
At Local Fresh, internships are an integral part of our marketing agency and corporate culture, always working with team members and clients on many projects. Interns will gain both marketing industry knowledge and real-world experience in a fast-paced, client-focused environment. Your unique internship experience with Local Fresh will be a reflection of the skills and experience you are looking to develop in the exciting world of marketing and communications.
You will work with our project managers and marketing professionals throughout your internship to meet your own expectations, providing you the opportunity to tailor your time with us to help you meet these goals:
Paid introductory position in the fields of marketing and emerging media
Flexible telecommuter schedule, with a minimum of 10 hours per week & four-month commitment
Build your resume and secure powerful references and earn course credit, if applicable
Gain hands-on experience with new media technology, ideas, trends and tools
Work with an energetic and creative team of marketing professionals
KEY RESPONSIBILITIES
Maintain Support desk/communications
Research and compile directory listings process
Ensure online content is up to date on local listings portals and social media sites (Yahoo Local, Bing Places, Google+, Yelp)
Copy write posts for the LocalFresh blog
Assist in updating and maintaining websites, update information databases and make strategic recommendations
Strive towards improving clients' SEO and marketing KPIs (key performance indicators)
SKILLS
Takes initiative in completing tasks beyond expectations
Excellent verbal and written communication skills
Able to work under pressure and short deadlines, organize and prioritize workload* Works independently, as a team member, remotely and with limited supervision
EXPERIENCE AND EDUCATION
Senior-level college student preferred or junior with other applicable internship experience
Pursuing Marketing, Communications, Computer Science, or similar degree
Good computer skills, including Google Apps, Internet search familiarity, and SEO concepts, with a basic understanding of Adobe Creative Suite (esp. Photoshop), CSS & HTML knowledge a plus
INTERNSHIP QUALIFICATIONS
We are looking only for interns with a superior work ethic and an insatiable desire to learn marketing. Qualifications should include students or graduates majoring in communications, marketing, digital media, or computer science. Excellent writing skills and understanding of the AP Style Guide, strong Internet research skills, great communication skills with the ability to multi-task and work in a deadline-oriented environment.
APPLICATION DETAILS
Compensation: $20/hour, Telecommute
20 hours per week with deadline-driven deliverables
For information about us please visit: LocalFresh.com
Job Type: Part-time
Salary: $20.00/hour
Job Types: Part-time, Internship
Salary: $18.00 to $20.00 /hour
Education:
High school or equivalent (Required)
Work Location:
Benefits:
Hours per week:
Internship Compensation:
This Job Is:
A good job for someone just entering the workforce or returning to the workforce with limited experience and education
Open to applicants who do not have a college diploma
Schedule: