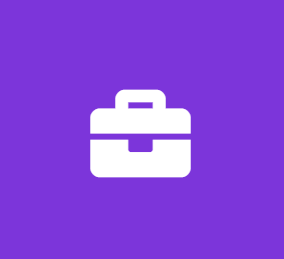 Jr Full-Stack Web Developer
Great Western Building Systems, LLC
Software Engineer Internship
Description:
Great Western Building Systems is looking for a junior to mid-level full stack web developer to join our small team and assist with the maintenance of our various web properties and completion of planned projects. This position is ideal for someone looking to gain some solid professional development experience in a lower key environment outside of the fast-paced startup environment.
About Us:
Great Western is in the business of selling Pre Engineered Metal Buildings. Founded in late 2016, we focus on offering end users the highest quality, easiest to assemble steel building system. We've experienced a large degree of success and are looking forward to continuing to edge out market share in 2019 and beyond.
Responsibilities:
- Assist in the maintenance of existing internal software applications.
- Contribute to the design and implementation of upcoming web applications, under the mentorship of senior developers.
- Participate in a small Agile team where you will have the opportunity to contribute ideas and solutions.
Required:
- Experience as a professional developer and/or a four-year degree in computer science or related field is required.
- Front-end web technology: HTML, CSS, Javascript
- Experience with relational databases, MySQL preferred
- Understanding of OOP, coding best practices, and basic web security practices.
- Experience with at least one server-side language, NodeJS preferred
- Understanding of RESTful architecture.
- Self starter that can easily work independently and also collaboratively.
- Willingness to learn, ask questions, and contribute ideas
- Show great attention to detail.
Bonus Skills:
- Experience with AdonisJs or other MVC framework
- Experience developing with Linux/Unix systems
- Experience with non-relational databases
What we offer:
- This is a W2 position with a generous benefits package is offered after 90 days, including Health, Vision, Dental, Life, 401k
- 1-2 days work from home, after proven performance.
- Monthly learning days
Please send your github along with your application. Applications without this will not be considered.
Job Type: Full-time
Salary: $40,000.00 to $55,000.00 /hour
Work Location:
Benefits:
Health insurance
Dental insurance
Vision insurance
Retirement plan
Other