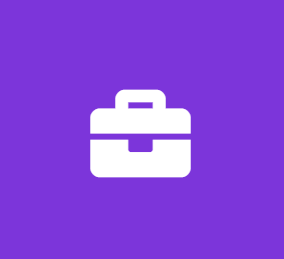 Software Engineer Intern
Icon Fitness
Software Engineer Internship
Software Engineer Intern
The world leader in fitness technology, iFit is pioneering the way people interact with fitness equipment and technology. Our platform is built into millions of fitness machines, wearables and streaming on-demand workout videos. So basically, if you like fitness, building stellar designs, and working with a team of fun, talented people, then this is the place for you.
THIS POSITION IS AN ONSITE POSITION AND WILL REQUIRE RELOCATION TO LOGAN, UT
Job Description
Testing is looking for full-time or Part time Day Software Engineering Intern ready to drive our software and hardware to release. The developer will be challenged every day to create and execute test plans, and develop and automate test cases. The role of the Software Engineer Intern on this team will be to plan, design, and review test specifications and ensure proper coverage based on technical specifications. The Intern will work with a small group of user testers to verify that the product meets all levels of quality standards. Strong leadership, communication, and analytical skills are required for the creation and execution of test plans. The SoftwareEngineering Intern will work directly with product owners and department managers as well as development teams and test teams to ensure the highest quality in testing.

Responsibility/Duties
Internship opportunity available with flexible hours during the school year.
Hardware troubleshootingCapable of creating and executing test cases, test runs, test plans and leading multiple teams to completion
Work with developers and product owners to resolve and debug issues, and prioritize issues for release Identify, isolate, and communicate bugs effectively and efficiently
Owns and maintains testing documentation
Other duties may be assigned

Preferred Qualifications
Fluent with computers, google docs, spreadsheets, email, browser
Experience with test case and bug tracking systems such as JIRA and Testrail
Experience in an object oriented language (Java, C#, C++, Python). Establish and maintain automated scripts to ensure quality of production releases
Establish and maintain testing documentation
Prior experience testing on mobile devices with strong experience testing on Android and iOS platforms desired but not required.
Perform and document validation tests from written and/or verbal instructions
Experience creating and executing test cases, and logging bugs into tracking systems
Able to work well independently and in teams
Discovers ways to script and automate aspects of manual testing making daily job more efficient and accurate

EDUCATION and/or EXPERIENCE
Working toward Degree in Computer Science, Computer Engineering, Electrical Engineering or equivalent

Perks
Macbook and accessories
Great PTO, health insurance and benefits (full-time)
Snacks, soda, and video games
Flexible work schedules

We do not discriminate in employment opportunities or practices on the basis of race, color, religion, sex, national origin, age, ancestry, mental or physical disability, sexual orientation, gender identity, medical condition, genetic information, marital status, Veteran status or any other characteristic protected by law.