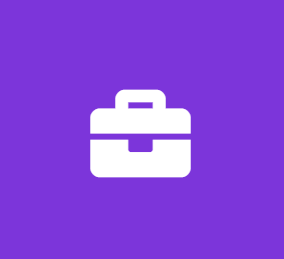 Hardware and Software IC Validation Engineer Intern
Marvell
Software Engineer Internship
About Marvell
Marvell is empowering the global data economy. Whether at the network core or edge, our leadership technologies make it possible for the world's data to be processed, moved, stored and secured faster and more reliably. With leading intellectual property and deep system-level knowledge, Marvell's infrastructure semiconductor solutions are transforming the 5G, cloud computing, enterprise and automotive markets of tomorrow.
At Marvell, you'll see your ideas put to work, share in the success of our company, and achieve a healthy life-work balance in a strong culture of corporate citizenship and global semiconductor leadership. If you are ready to excel, innovate, and truly enjoy where you work, apply now for the position detailed below.
The Opportunity
About the Position:
The architecture guides and design and validation of Ethernet networking ICs. As member of the Architecture team, the job is to bring-up hardware and firmware of new semiconductor ICs. The candidate will create test scripts to do IC validation of both hardware and firmware on the bench level and using lab equipment for debug such as spectrum analyzers and oscilloscopes.
Responsibilities:
Develop test scripts in Python to validate and debug new silicon hardware
Work with architecture, firmware, and validation teams to validate both hardware and software of networking integrated circuit products
Ability to read and write C code for controlling networking chips
Track and document all testing defects and resolutions
Collaborate with other engineers in system bring-up, troubleshooting, and failure analysis
Contributing to test automation by running and writing/augmenting test scripts
Provide ongoing status reports on projects
Work effectively both independently and within a team
Minimum Qualifications:
Candidate MUST be currently pursuing a BS/MS (preferred) degree in CS/EE or related technical field(s)
0-1 years of previous experience
Preferred Qualifications:
Excellent Design and Development experience, pursuing an MS in EE/CS and good verbal and written communication skills
Hands-on experience with various lab equipment, such as oscilloscopes, spectrum analyzers, network analyzers, bench top power supplies, etc.
Background with languages such as Python, Perl, Tcl, and/or MATLAB
Ability to solve problems and implement solutions proactively
Highly analytical and structured thinker
Attention to detail and effective time management skills
Self-motivated and goal oriented
The Perks
With competitive compensation and great benefits, you will enjoy our workstyle within an incredible culture. We'll give you all the tools you need to succeed so you can grow and develop with us. For additional information on what it's like to work at Marvell, visit our Careers page.
Your Future
Marvell provides a work environment that promotes employee growth and development. We are searching for an individual who wants to grow with the company and will strive to improve performance. If you are driven, personable, and energetic, there will be additional opportunities for you here at Marvell.
All qualified applicants will receive consideration for employment without regard to race, color, religion, sex, national origin, sexual orientation, gender identity, disability or protected veteran status.